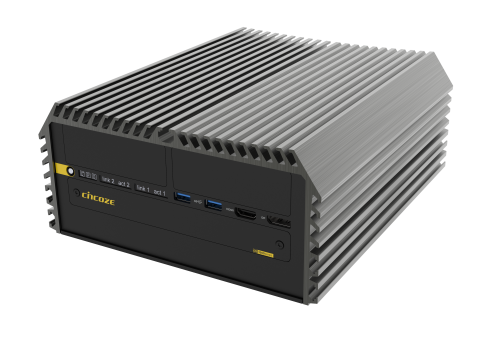 Drivers & Manuals
The following links will take you to the downloads page for drivers and manuals.
How to Enable Auto Power On
The DS series has two options for auto power on. The easiest and most reliable method is to use the hardware switch on the front. The downside of this method is that the power button is completely disabled. If you shut down the PC, you will need to cycle power to restart it. If that is an issue for your case, use option 2 instead.
Option 1: Hardware
Loosen the two Torx T10 screws from the front panel.
They will not come out, but the panel will come loose.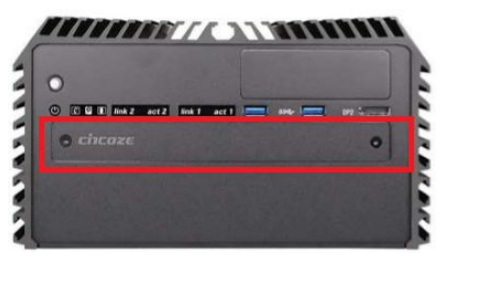 Underneath the panel you will find a switch labeled AT/ATX.
Slide the switch to AT mode.
Auto power on is now enabled.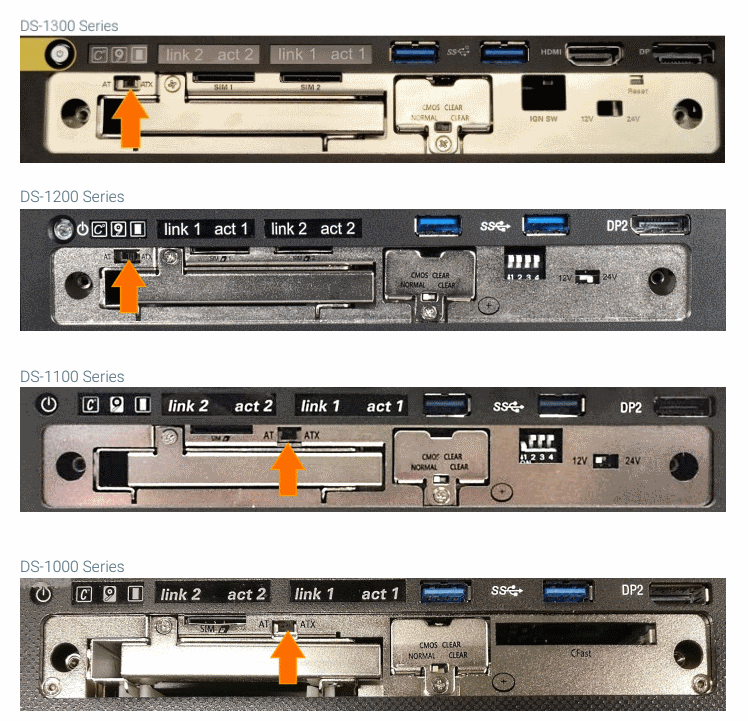 Option 2: BIOS
Power on the system and immediately press the Del key a few times to access the BIOS.
Navigate over to the Chipset tab and open the South Cluster menu.
Open the Miscellaneous Configuration menu.
Change the option Restore AC Power Loss to [Power on].
Navigate to the Save & Exit tab and choose "Save Changes and Reset"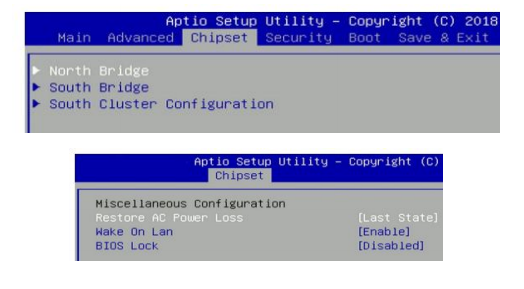 How to Clear CMOS
Common bootup and power problems can be resolved through a CMOS reset.
Loosen the two Torx T10 screws from the front panel.
They will not come out, but the panel will come loose.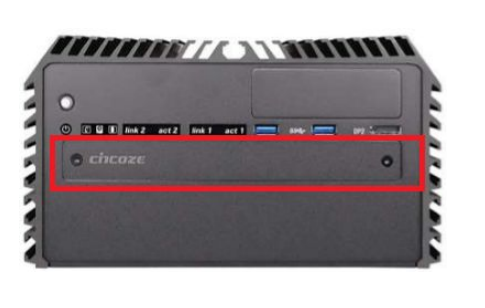 Locate the clear CMOS switch.
Move the switch to the clear position.
Wait 30 seconds.
Restore the switch to the normal position. The CMOS is now clear.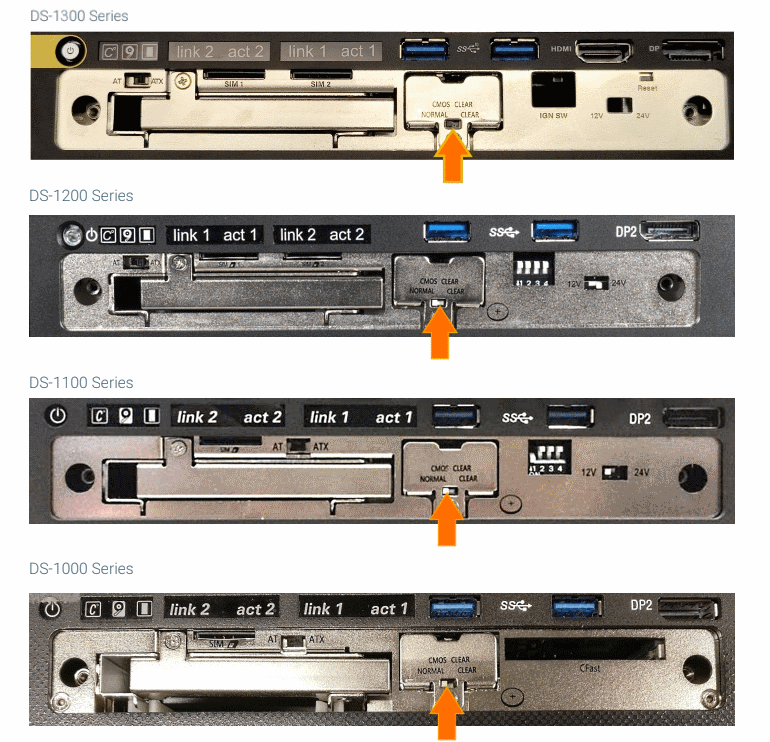 ---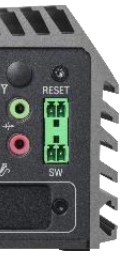 Using the remote power button
The SW connector on the back of the system can be used to attach an external power button. This can be useful if the system is mounted inside a cabinet or in a hard to reach location. It will function exactly the same as the power button in the front.
Note that the system must be in ATX Mode for this feature to work.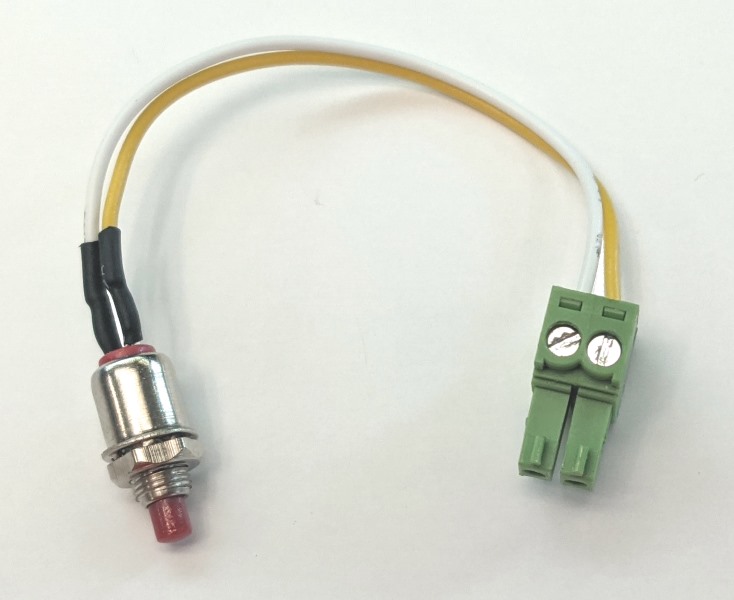 Locate the 2 pin terminal block connector in the accessory box.
Wire as shown. White is the ground in this example.
Connect a momentary switch to the connector by stripping the wires and tightening down the flathead screws by hand.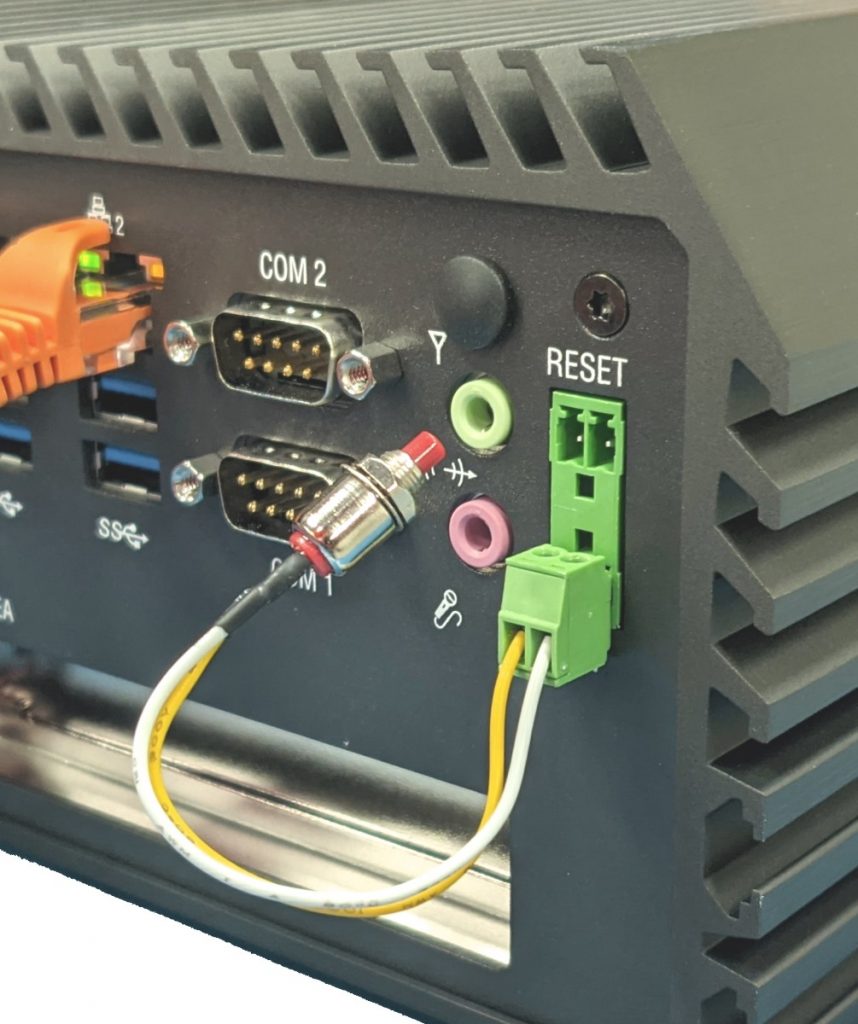 Connect the terminal block to the system.
Mount the button where desired.
The system can now be turned on and off using the button.
The button on the front of the system remains functional.
---
DS-1200 serial port specs
Fintek 81866A UART model. 128 Bytes FIFO
Ignition Sensing
The Cincoze series systems have an optional ignition sensing module, a feature that allows you to turn your Cincoze unit on or off through your vehicle power.
So how exactly does ignition sensing work and how is it useful to you?
Ignition sensing on the Cincoze series works such that the unit can be powered on or off depending on whether the vehicle itself is on or off. For example, if the vehicle ignition is turned on, the PC unit will power on. Likewise, when ignition is turned off, the PC unit will power off. A timer can be configured to allow the system to run for a set amount of time after the voltage drops below the threshold. More information about how ignition sensing works and how to configure it can be found in the IGN Module User Manual:
Operating Voltage Range
The Cincoze ignition modules have maximum and minimum working voltage ranges depending on the voltage setting. This is only applicable to the ignition module for the system. Refer to the table below for these values:
| | | |
| --- | --- | --- |
| IGN voltage setting | Working Voltage Range | Voltage |
| 12V | Maximum Working Voltage | 17.3 V |
| | Minimum Working Voltage | 9.6V |
| 24V | Maximum Working Voltage | 52V |
| | Minimum Working Voltage | 20V |