Downloads
TI TPS6559x Firmware Update Utility
TPS65594 Firmware Version 0.3.8
Updating Firmware
1. Download and run the firmware update utility from the link above.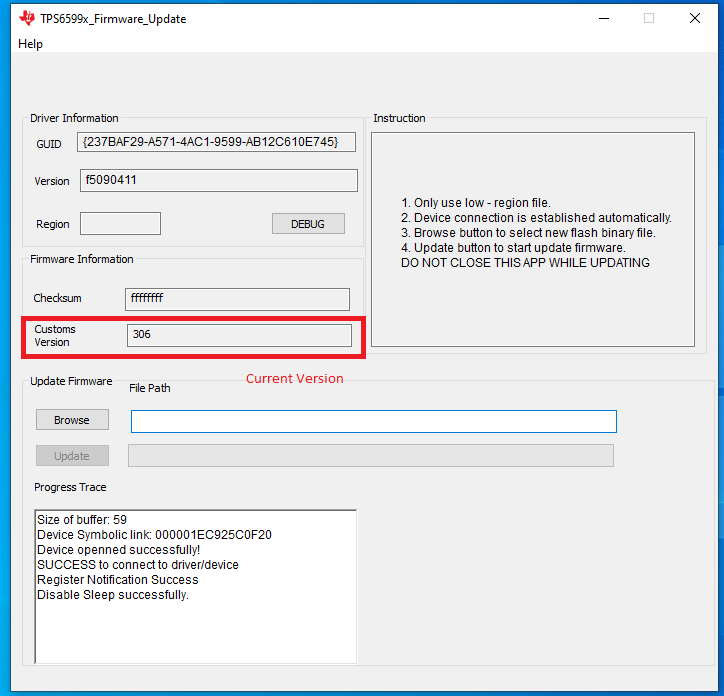 2. Download the firmware binary from the link above and click the Browse button to select it to install. The example image is for version 0.3.7, but your version may be different.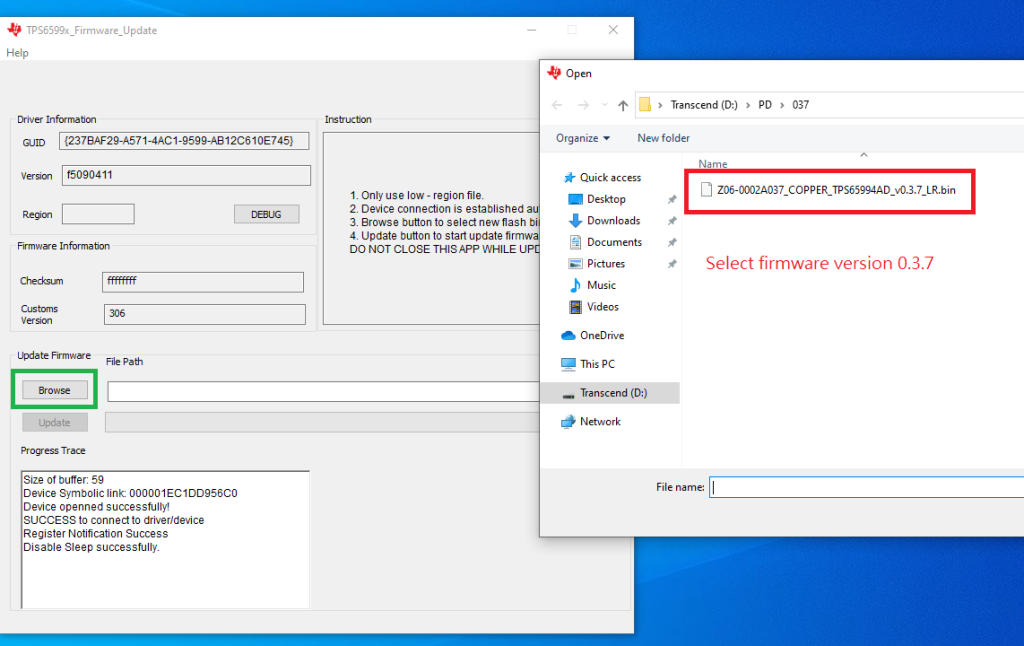 3. Select the firmware file and click the Update button.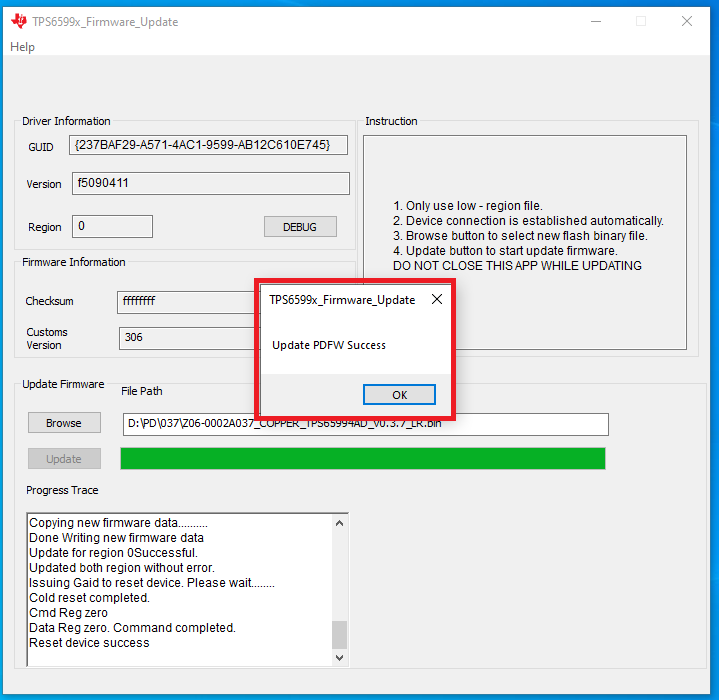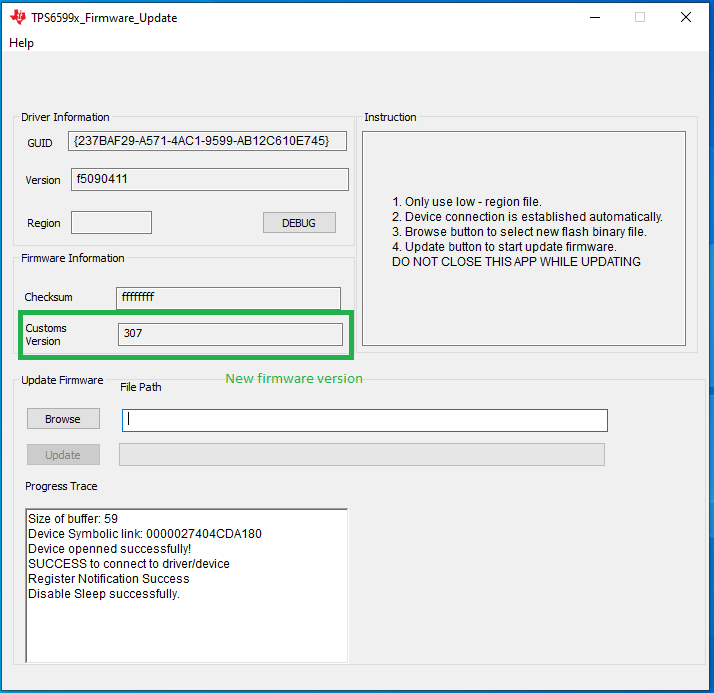 4. Restart to finish the update process.