The Gorilla IVAR ™ (Intelligent Video Analytics Recorders) provide advanced video analytics and on-site image processing to deliver facial, vehicle, and object recognition in any environment.
Gorilla has two parts: IVAR and BAP. In this article, we will cover how to set up each part with your Gorilla Hardware Solution.
IVAR
IVAR handles facial detection, crowd counting, human detecting, posture, and more. In this guide we will go through the steps needed to set up a connection between your Gorilla IVAR software and Axis camera.
In a browser of your choice, type "localhost" in the search bar
The localhost will ask you to set up a password. Enter a password of your choice.
Enter the IVAR key provided by the card included in your Gorilla package.
Connect your AXIS network camera to your system. Download the Axis Utility tool to find your camera's IP address.
Once you have launched the Axis IP Utility, you will see what IP address your Axis network camera can be accessed on, as shown in the image below: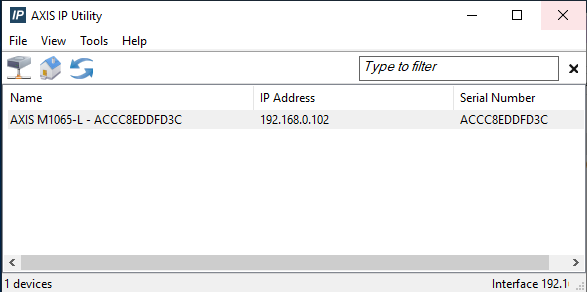 Type the IP address from Step 5 into your preferred choice of internet browser. You will be served a first time start up page where you will create the root account's password of your choice.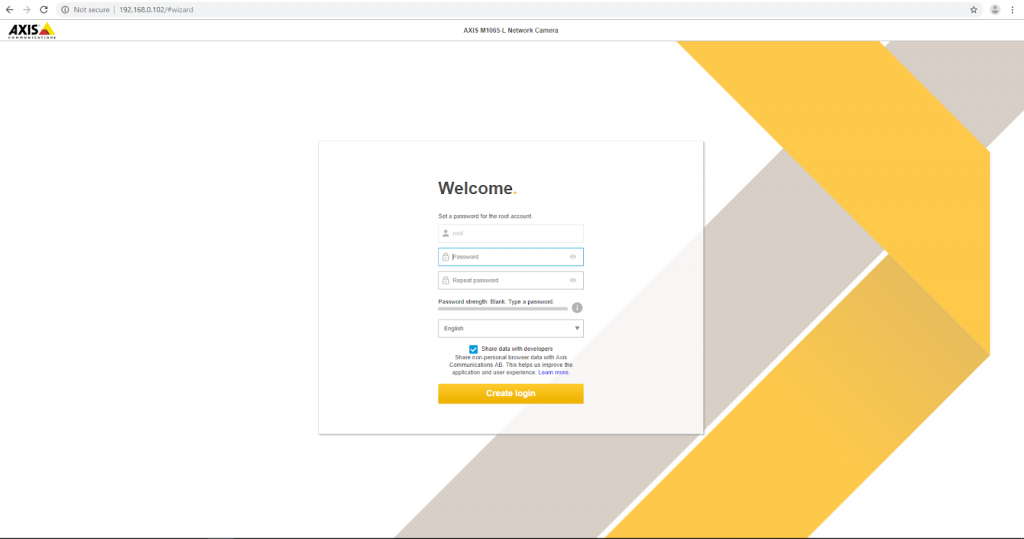 Once the password is set, you will be asked to set the frequency for your region. For America, set to 60 Hz, and for Europe, set to 50 Hz.
After setting the frequency, you will be brought to a page where you can set the time and IP address for your system. If you do not have a specific IP address, leave it as automatic, and set your timezone.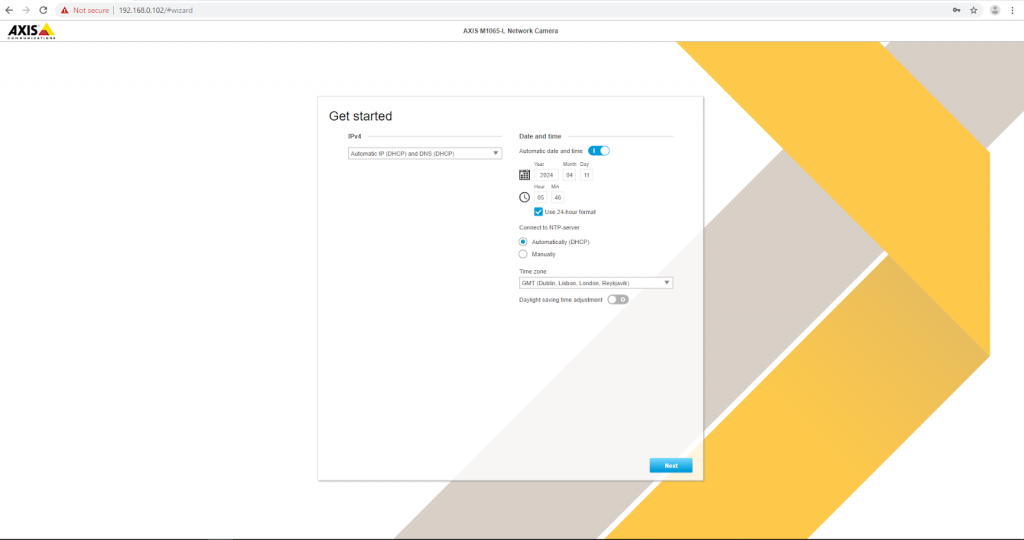 Connect to the camera through your web browser. The standard IP address for an Axis IP camera is 192.168.0.90. You can confirm what IP address your camera is now located at with the IP Utility tool.
Once logged in, you should be logged into a page where in the bottom right there is a yellow button called "Settings" which will open this menu:

Select the ONVIF icon from the menu, which will open the following window: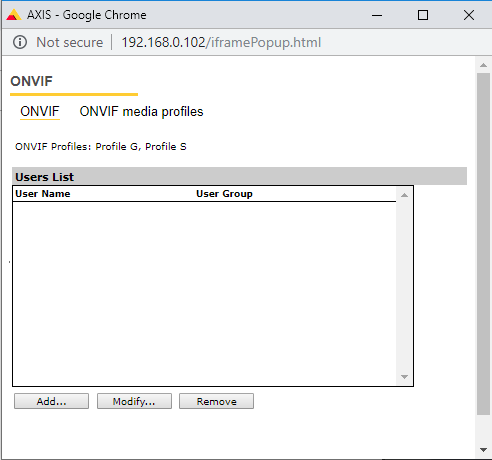 From the window, click the add button on the bottom left corner, and create a username and password for ONVIF connection:

Open a new tab and type "localhost" for your Gorilla IVAR software, and log in with your localhost account set up in Step 2. You should be on this page:

Click on the channel window which should list a number of ways for you to connect a stream to that IVAR channel. Select the ONVIF option and press "OK".

IVAR will now look for any IP addresses that it can connect to with the ONVIF protocol. Once it has finished searching, it should list your camera's IP address. Select it, and enter the username and password you set for the Axis camera's ONVIF protocol.

If all of the credentials are properly entered, then you will be brought to the following page:

Select which stream quality you want your system to work with. From here, your stream should be set up and displaying. For additional support regarding Gorilla software, contact their support team at: https://www.gorilla-technology.com/Contact-Us.