ASRock IMB-X1220-L Motherboard


Downloads
Drivers (Click on "support" on the blue bar)
Opening the Case
Begin by completely unplugging the system from everything. No ports should be connected, especially AC power.
Remove the two screws from the sides and slide the lid off towards the rear.

Clearing the CMOS
Performing a CMOS clear can resolve various boot and power issues. It will also reset the BIOS to factory defaults.
Locate the clear CMOS pins. They are marked with an arrow in the following two images.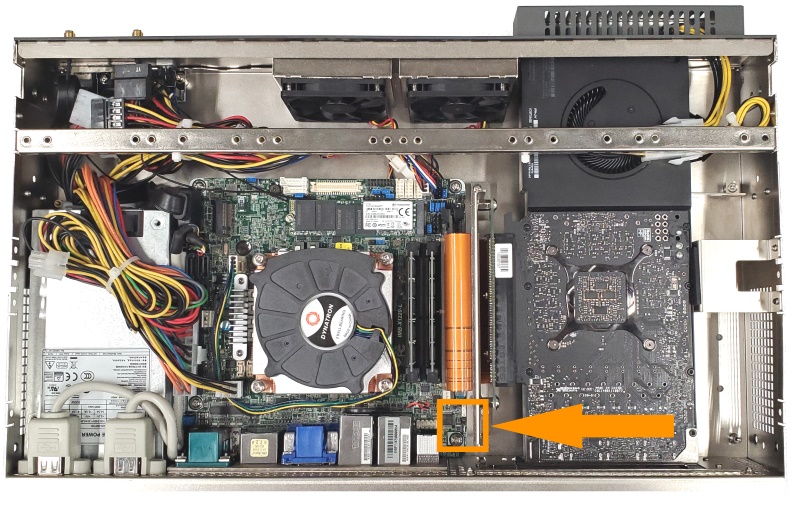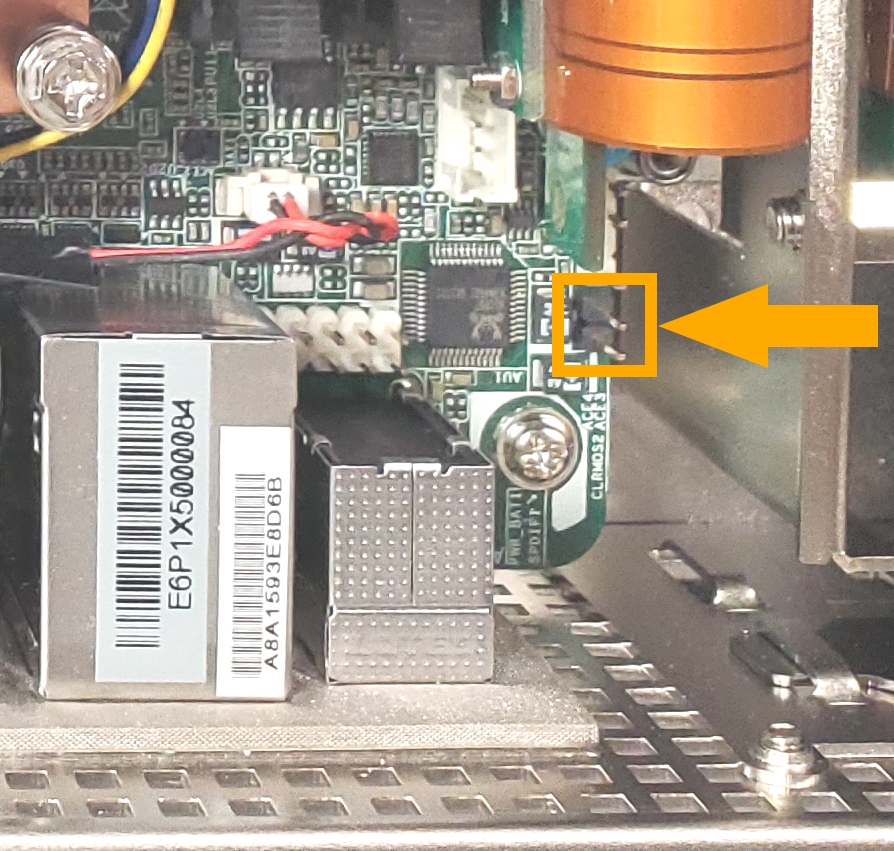 Using a screwdriver or other conductive tool, short the two pins for ~30 seconds.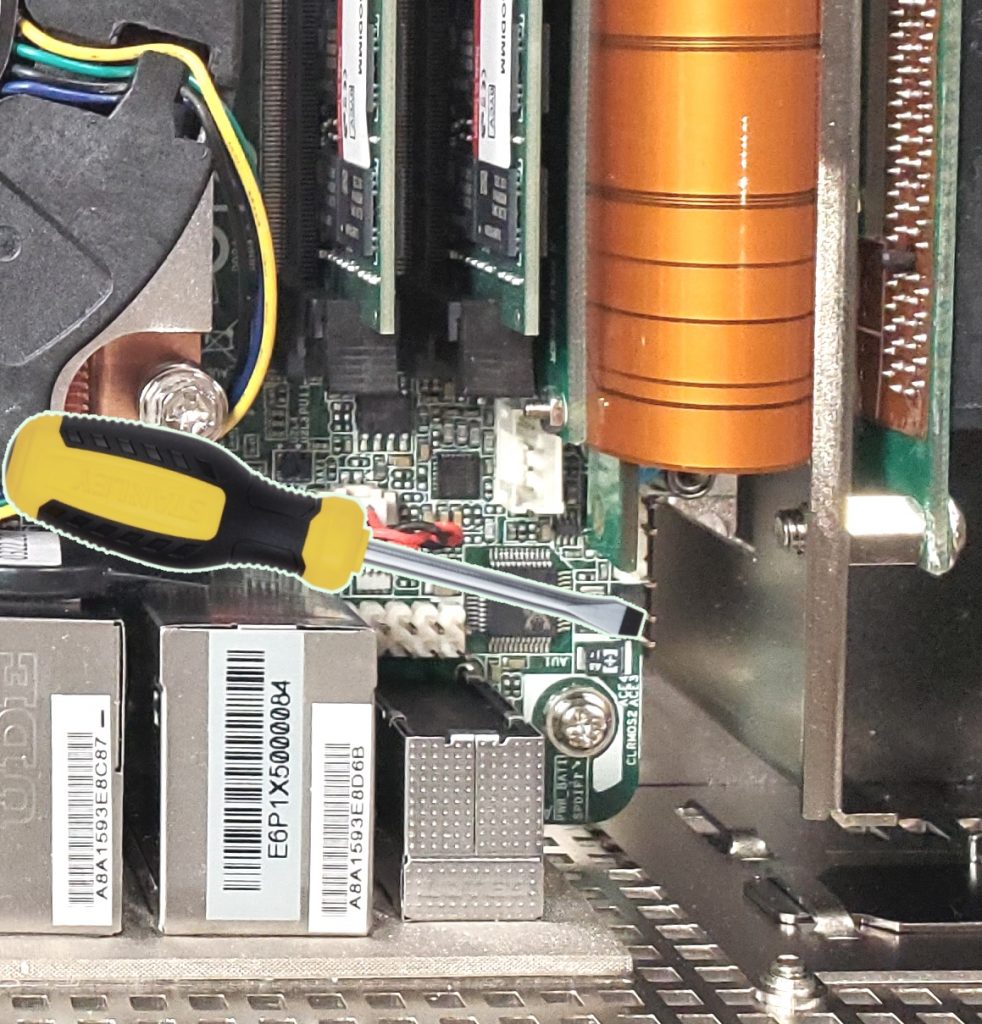 Re-assemble the unit and power it on. Do not touch the unit for 2 minutes. It may restart itself multiple times to reconfigure the CMOS. If the unit is still unresponsive after 2 minutes, contact OnLogic support for further instructions.