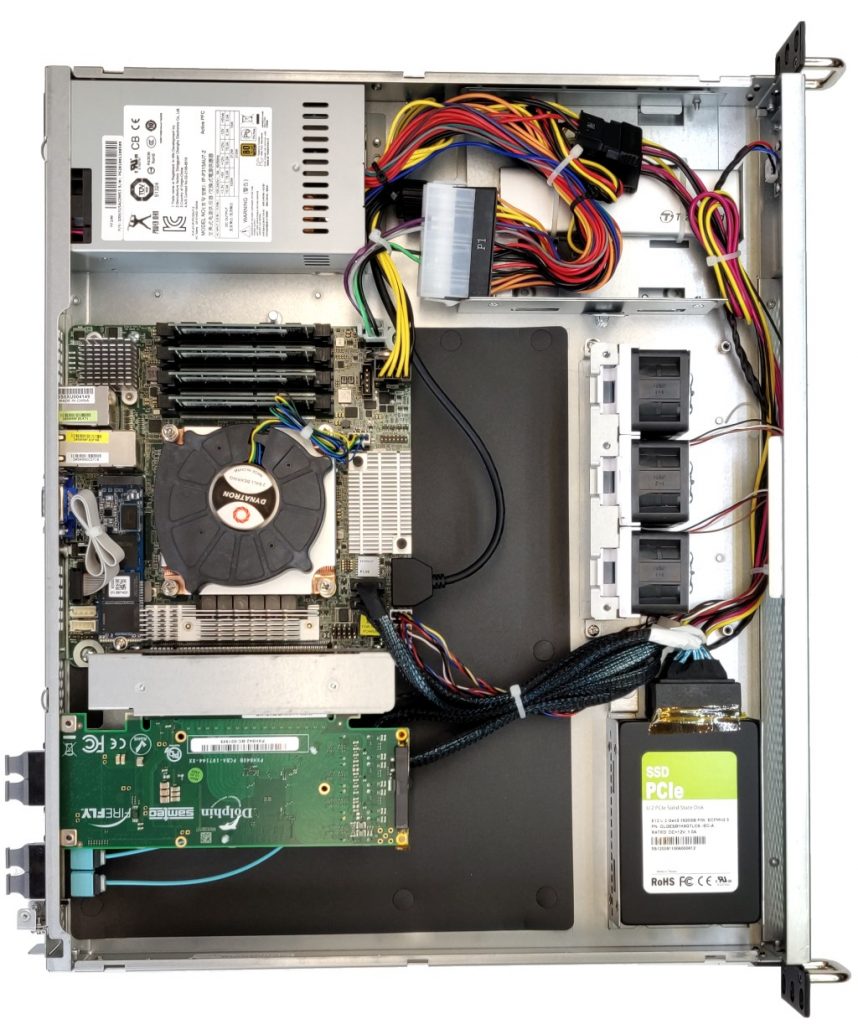 Motherboard Information
ASRock Rack X570D4I-2T Motherboard
BIOS Hotkey: F2
---
How to enable auto power on
The auto power on feature will turn the server on automatically when AC power is connected or when power is restored after an outage.

Power on the server and press F2 a few times to access the BIOS
Navigate to the Advanced tab
Open the Chipset Configuration menu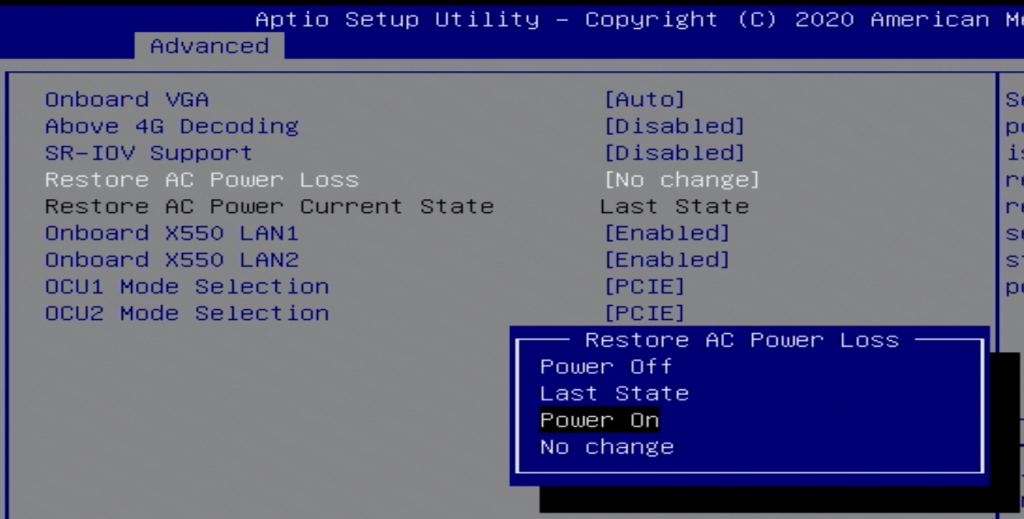 Locate the Restore AC Power Loss option
Change it to "Power ON'
Press F10 to save & exit, and enter to confirm
Auto power on is now enabled
---
How to determine the BMC / management interface IP Address

Press the F2 key at power on to access the BIOS
Under the Server Mgmt tab, open the BMC Network Configuration menu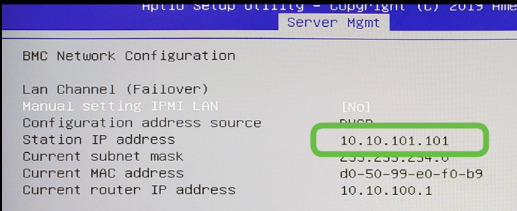 The IP address is listed
The management interface can be accessed by using this address in a browser on the same LAN
---
Troubleshooting
Unit does not power up
If the server fails to power on or is unresponsive, clearing the CMOS may help. It will also restore the BIOS to factory defaults. Ensure this procedure is done in a static safe environment. A grounding strap is recommended.

Unplug the server completely from power and all peripherals
Loosen the captive thumbscrew on the back near the power supply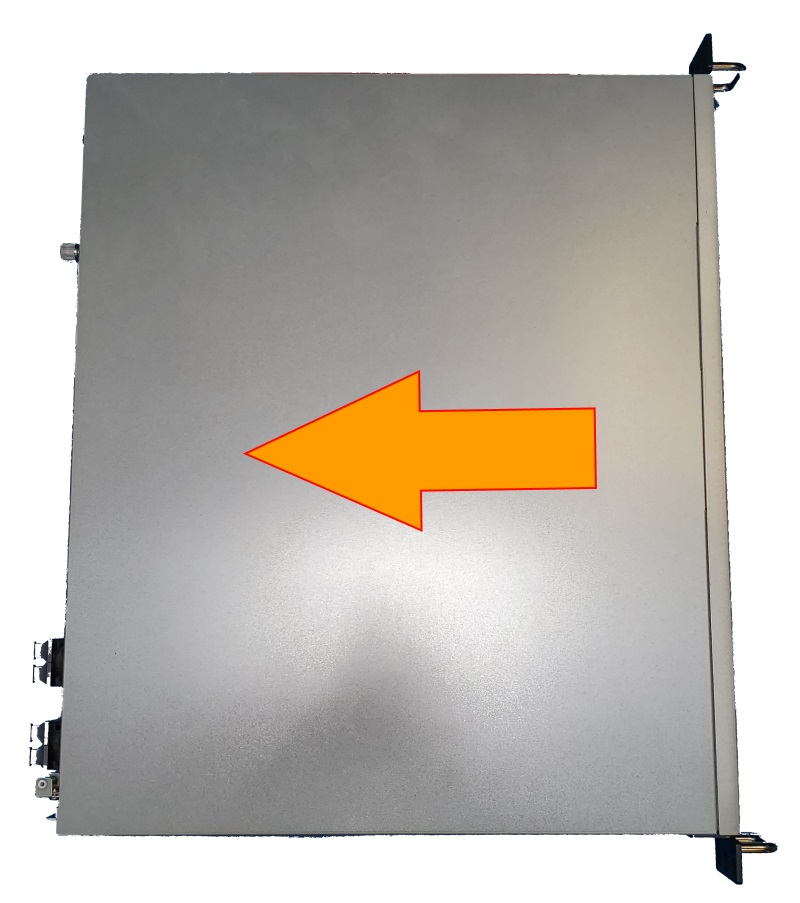 Slide the top panel towards the back of the server and lift it off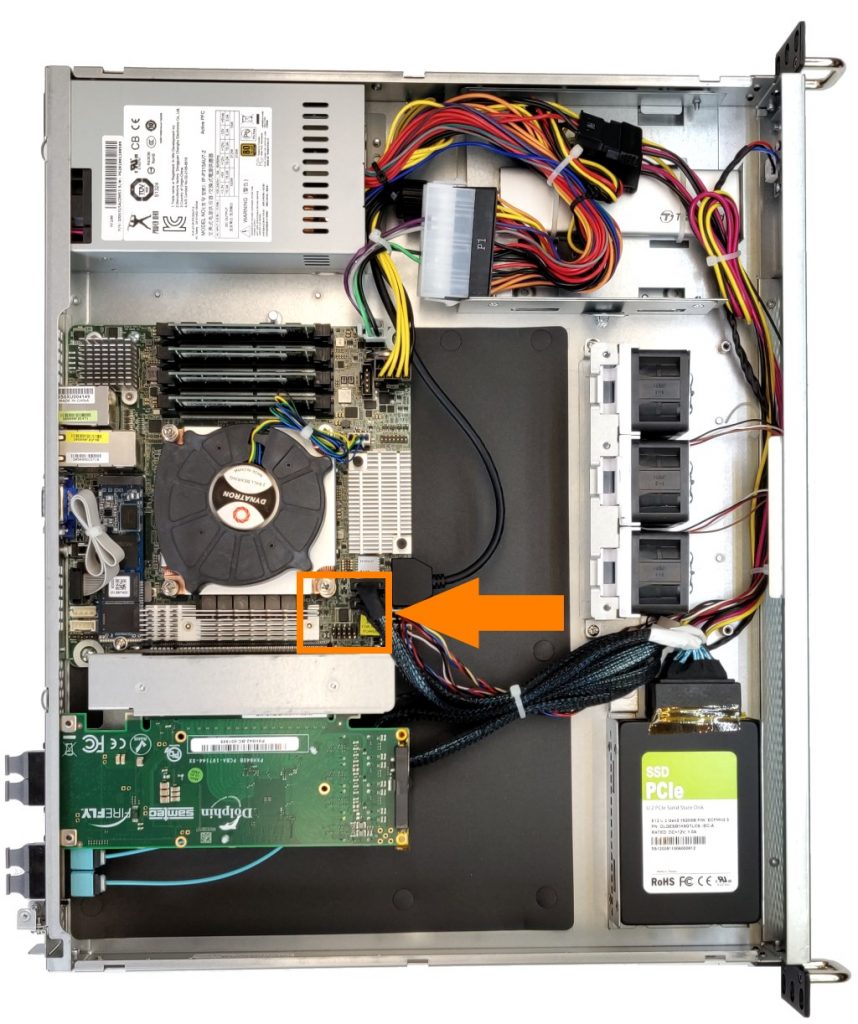 Locate the clear CMOS solder pads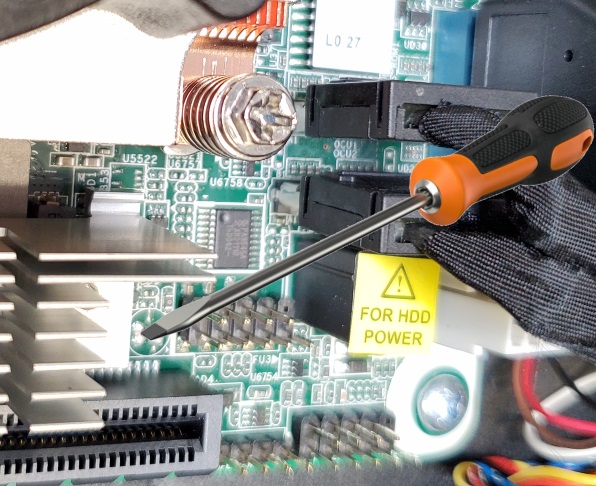 Using a flathead screwdriver or similar conductive tool, short the two pins together for 30 seconds
Slide the lid back on, reconnect the server, and power it on
It may reboot several times to re-detect hardware
If it continues to malfunction, contact technical support.
---
Storage error
Open the unit and inspect the cables going to the 2.5″ SSDs.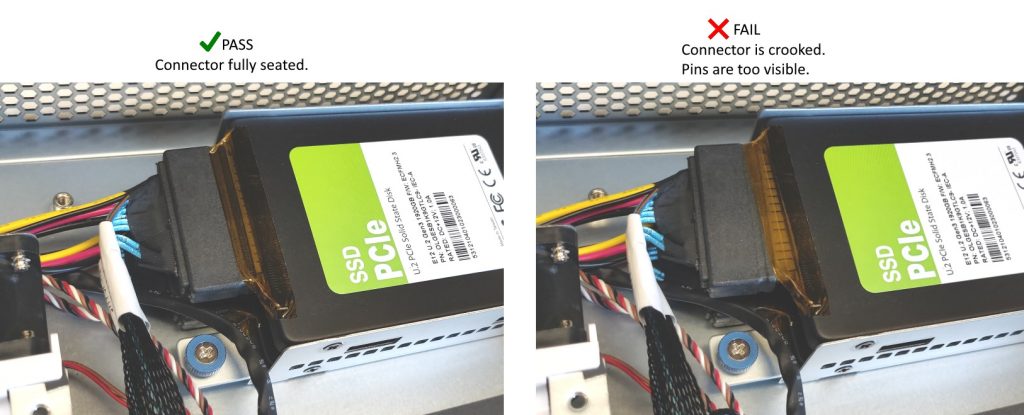 If either SSD fails inspection, remove the orange Kapton tape and re-insert the connector. Re-apply the tape.
---
Servicing the fiber card
Remove the 4x port protectors if installed
Remove the Phillips P2 screw holding the card in place
Rotate the retention bracket 90 degrees clockwise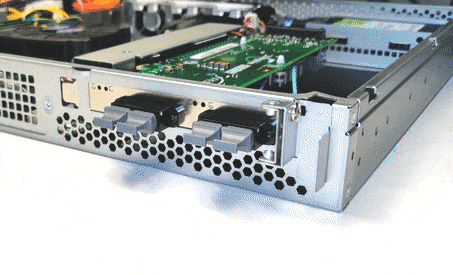 Removal
If the card seems to be stuck in place, use a pair of pliers or similar object to slightly pry up on the bracket as shown.
Installation