How do I set up my free hour of technical consultation?
Contact our technical sales team at info@onlogic.com to set up your consultation.
Hardware Setup
Internet Connectivity

Wi-Fi: Install both of the included Wi-Fi antennas on to the screw down SMA connectors until hand tight.
Ethernet: Connect the included ethernet cable to one of the LAN ports.

Display

Connect to a monitor using the included DisplayPort to HDMI adapter. If you do not have a HDMI port on your monitor, additional cabling may be required.

Connect to Power

AC Wall Power: Use the included AC power adapter to connect to the terminal block on the right side of the system.
DC Power Supply: If connecting to an existing DC power supply, use the 3-pin terminal block included in the accessory kit to wire according to the product manual.
Initial Setup
Follow the "Hardware Setup" section above.
Once connected to power the system will automatically boot to Ubuntu desktop.If prompted for a username and password, the default credentials are:

Username: ckt110
Password: password

Change the default password in the settings menu under Details > Users
Internet: If connecting to Wi-Fi, click the Wi-Fi icon in the top right corner and connect to your local network. If using ethernet, make sure you have the right network displayed. If not you can navigate to the settings app to check.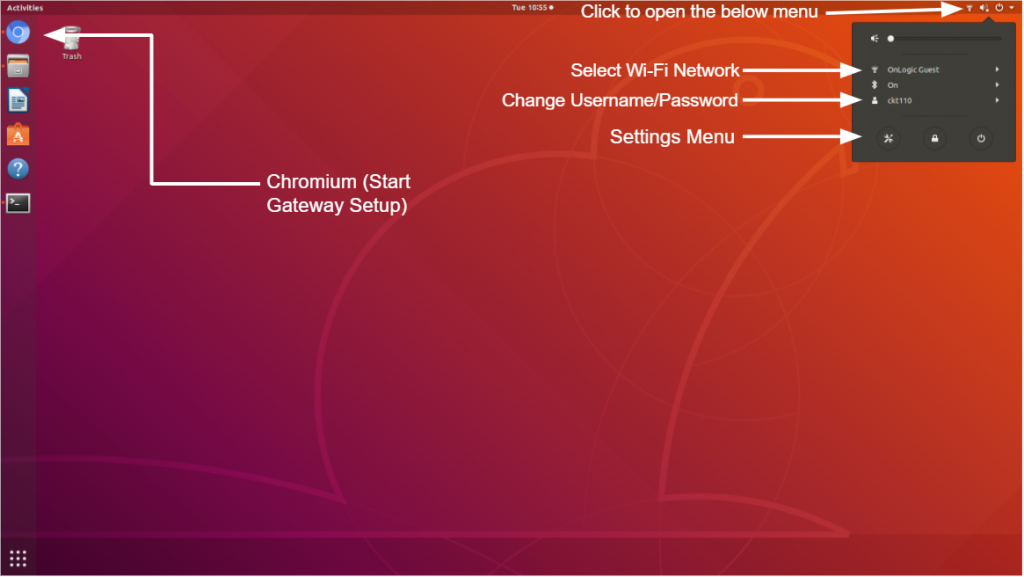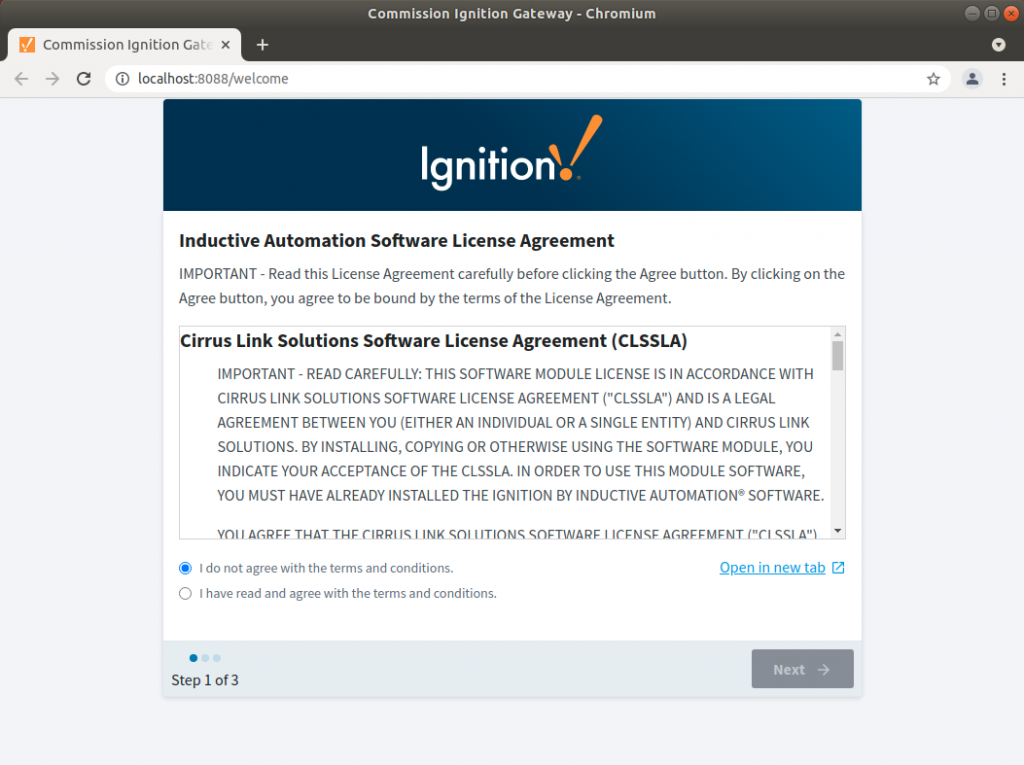 Click the Chromium Web Browser Icon at the top left of the screen, this will bring you to the gateway web page. You can also navigate directly to http://localhost:8088/.You will be prompted to commission (setup) the gateway. Agree to the EULAs and set up your gateway username and password.
Once complete, your Connect Kit is ready, and you can proceed to learning more about how to connect from Edge to Cloud with our 1 hour consultation. Contact info@onlogic.com for more details.
Software Support
Looking for Ignition Software Support? Contact Inductive Automation's Support Team: https://inductiveautomation.com/support/home/

Looking for AWS Cloud Support? Contact AWS Support Team: https://aws.amazon.com/premiumsupport/