The Windows Event Logs contain a variety of information that can help diagnose crashes and other issues. In some instances, it is helpful to send us a copy of the logs so that we can examine them. This article covers how to do so.

Type "event" into the start menu
Open the Event Viewer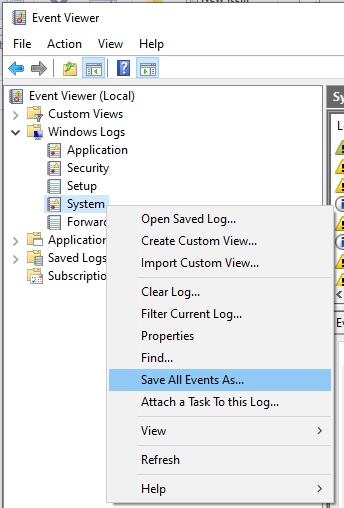 Expand the "Windows Logs" section
Right click on "System" and choose "Save all Events As…"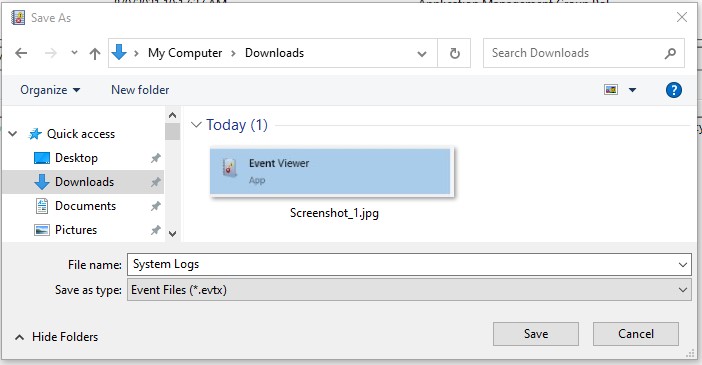 Enter a file name and save the file somewhere you can find it, such as the downloads folder.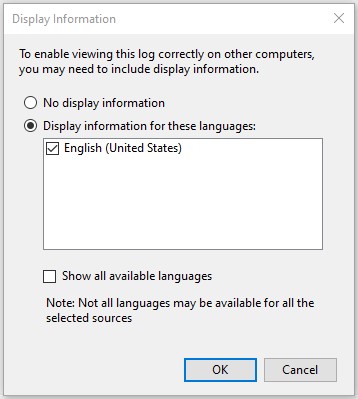 Important – Be sure to select display information and check the English box. Without this, much of the log will be missing data.
Click OK. The export will take 5-30 seconds.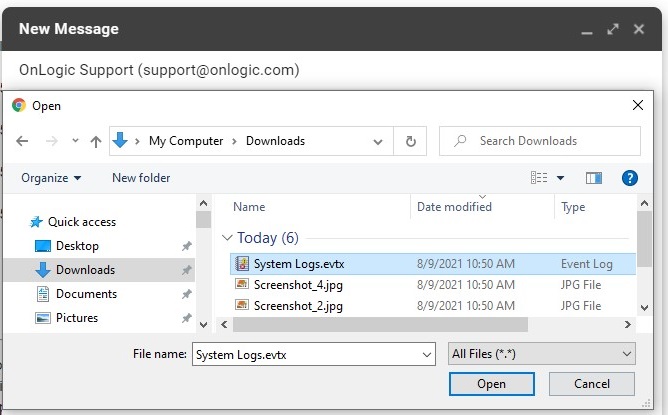 Attach the log files to an email and send them to us for analysis. Be sure to note the ticket number if we provided one, or your serial number if this is a newly reported issue.