Ubuntu Linux is supported on most OnLogic PCs and can be installed using a USB flash drive. We rely on the drivers built into the kernel. Additional driver packages are not needed. Technical support for any Ubuntu related issues should be directed to ubuntuforums.org
Prerequisites
A 4GB or larger flash drive (USB 3.0 model recommended for speed)
A PC running Windows 10
Downloads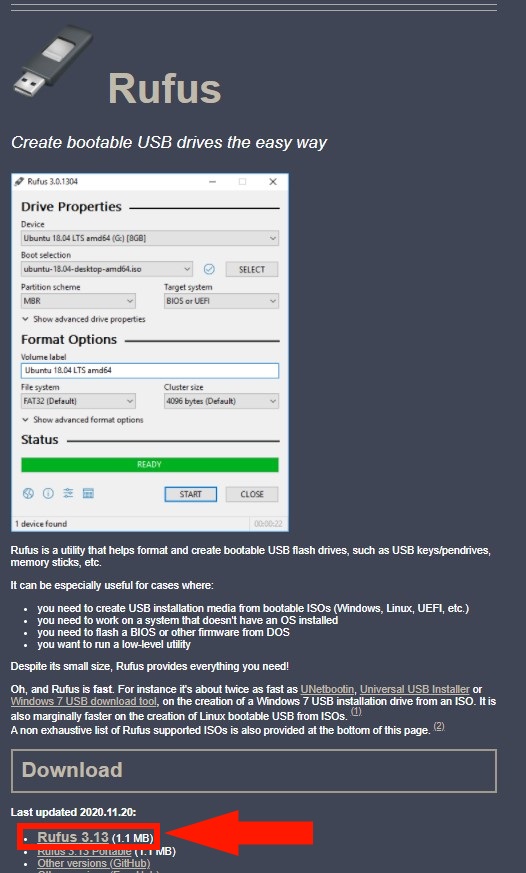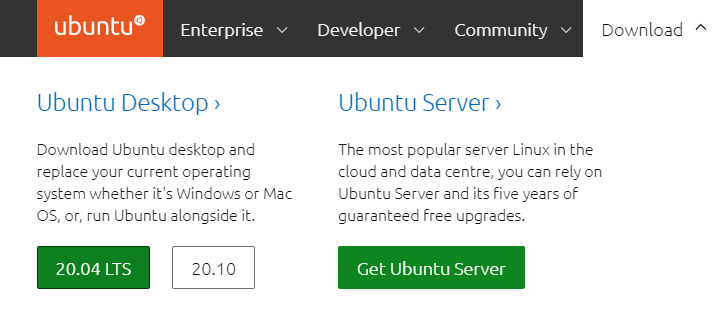 Download the Ubuntu ISO image from Ubuntu.com
In most cases, you will want the latest LTS version, 20.04 in this example.
Older versions can be downloaded from this page. download the file ending in -desktop-amd64.iso
Creating the flash drive

Download the ISO file and Rufus tool, linked above
Insert your flash drive and run Rufus

Click Select and choose the ISO file you just downloaded.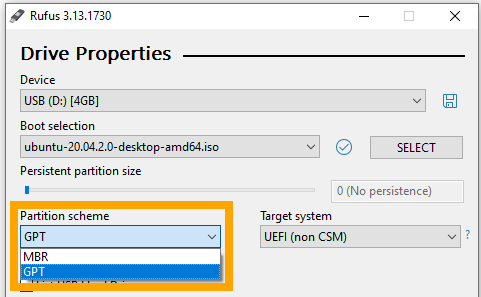 Newer systems (2018+): Set the Partition scheme to GPT
Older Systems: Set the Partition scheme to MBR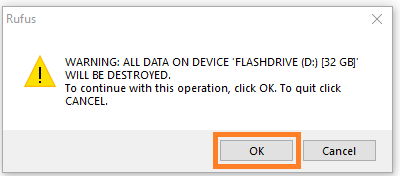 Click OK. This will erase your flash drive and turn it into an Ubuntu installer.
Wait for Rufus to complete.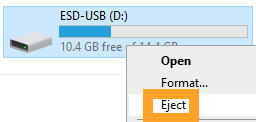 Safely eject the flash drive and unplug it from the PC.
Installing Ubuntu

Connect your newly created flash drive to the OnLogic PC and boot to it.
Press F2 or Delete to access the BIOS. Under the Boot tab, make it the first boot device.
Exact boot instructions vary by model. If you need assistance, contact support@onlogic.com.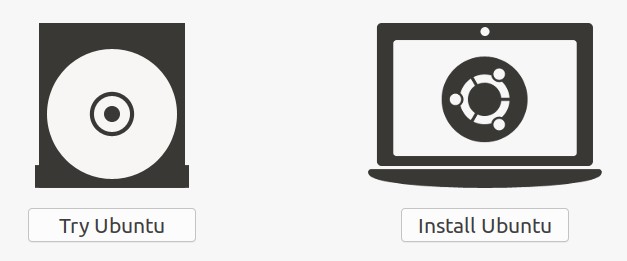 When the installer finishes booting, choose "Install Ubuntu"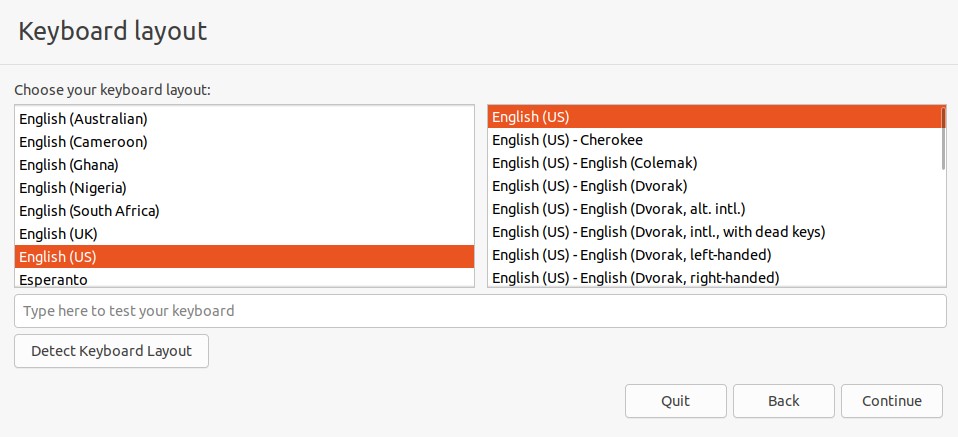 Select your language and click continue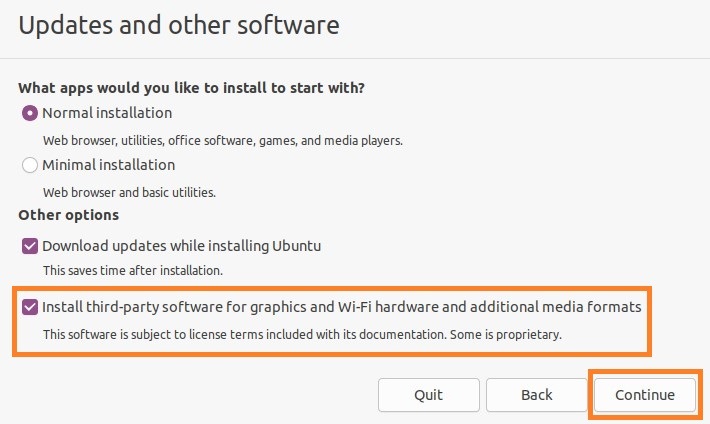 Check the box to allow 3rd party software and click continue. This may provide better hardware support.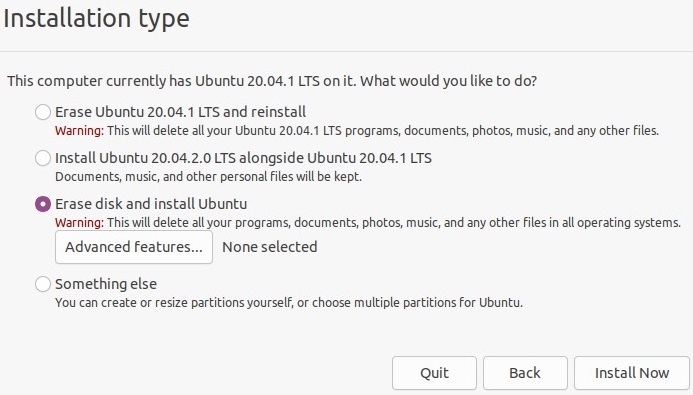 In most cases, you will want to erase the disk.
Select Erase disk and Install Now

Confirm that your disk will be erased by clicking Continue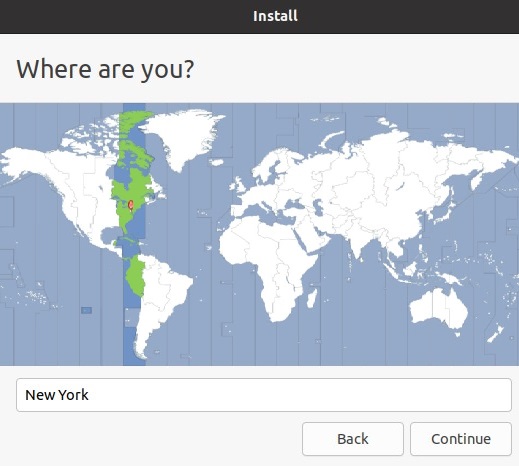 You will be asked basic configuration questions while Ubuntu installs.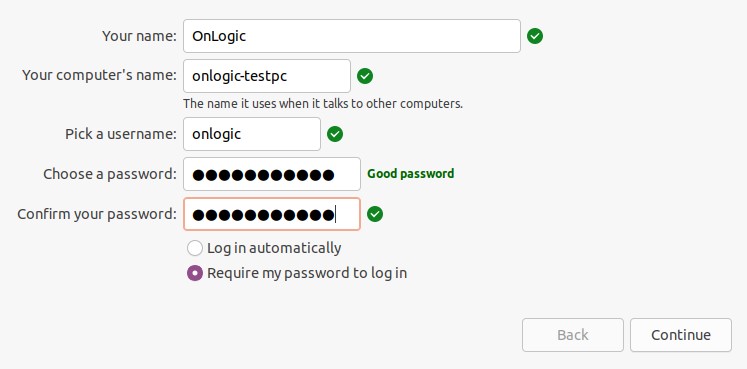 Configure username and password.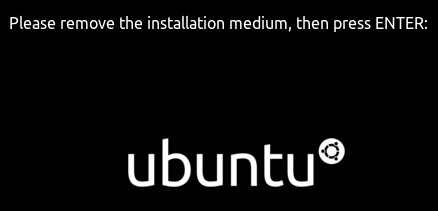 Unplug your flash drive and press enter. The system will reboot into your new Ubuntu installation.