Drivers
Manual and Documents
Spec Sheet & Dimensional Drawings
Pykarbon MCU Programming Guide
---
Frequently Asked Questions (FAQ)
What PoE standards does the optional PoE model support?
802.3at – up to 25.5 watts per port.
PD Voltage: 42.5 V – 57.0 V
Maximum current draw: 600 mA
How do I enable auto power on?
Press Del to enter the BIOS and go to Chipset > Auto Power-On
How are the COM ports numbered under Linux?
The microcontroller and CAN ports are addressed via /dev/ttyACM0 and /dev/ttyACM1. The physical COM ports are /dev/ttyS0 and /dev/ttyS1.
---
Enabling Auto Power On
Press Del to enter the BIOS and go to Chipset > Auto Power-On
Resetting the microcontroller
The onboard microcontroller (MCU) can be reset to resolve boot issues.
Unplug the K300 from DC power
Using a paperclip or similar object, depress the small button inside the Settings hole
Continue to hold the button down and plug in and power on the K300
The Watchdog LED will flash rapidly. The MCU has now been reset.
The watchdog LED will return to normal after the next reboot.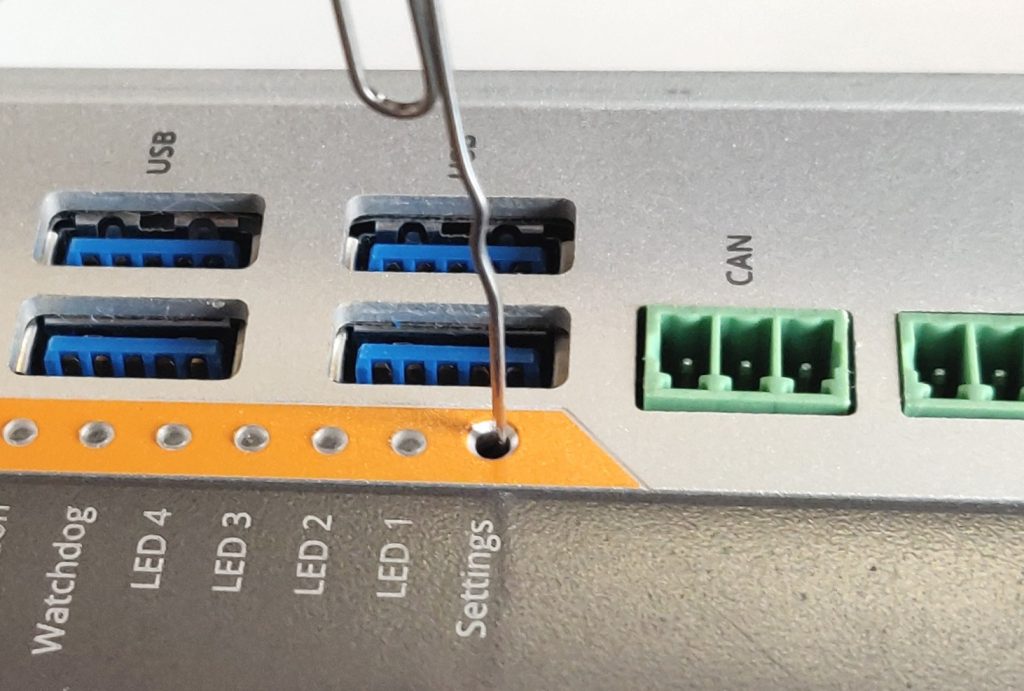 If the MCU reset does not restore the K300 to working order, the next step is to disassemble the unit and clear the CMOS. Instructions for doing so can be found in the next section.
---
Disassembly
Opening the K300 will not void your warranty, but you must take adequate ESD precautions to avoid damage caused by static electricity. A grounding strap is recommended.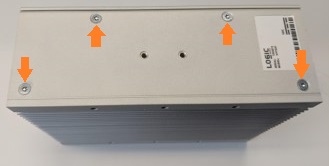 Begin by removing the 4x Torx T10 screws from the case
Slide and flip the bottom cover off as shown.
Clear the CMOS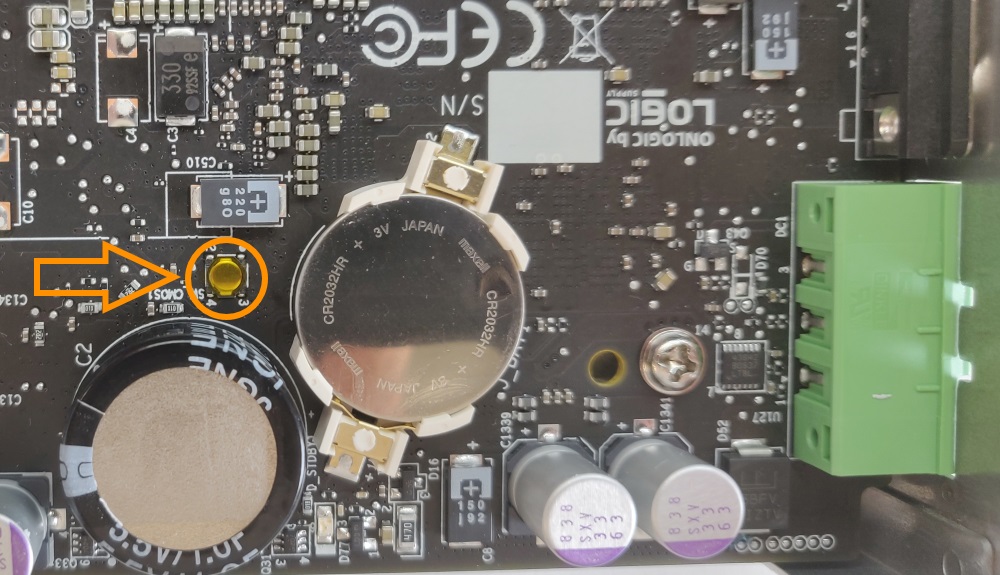 Unplug the unit from power and follow the disassembly steps above
Locate the clear button next to the battery and supercapacitor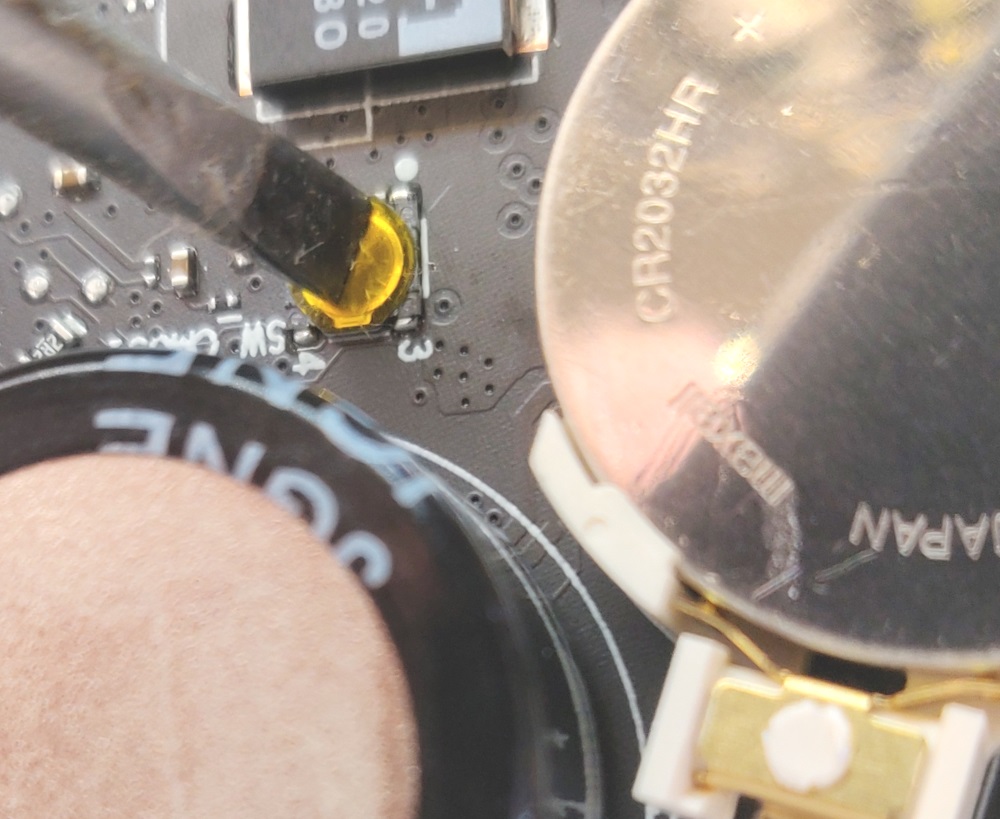 Depress the button with a flathead screwdriver, fingernail, or similar object for 30 seconds
The CMOS is now clear. Power the unit back on. It may reboot multiple times before resuming normal operation.
If you continue to see issues, contact technical support.
Component Installation
Refer to the following motherboard schematic for component installation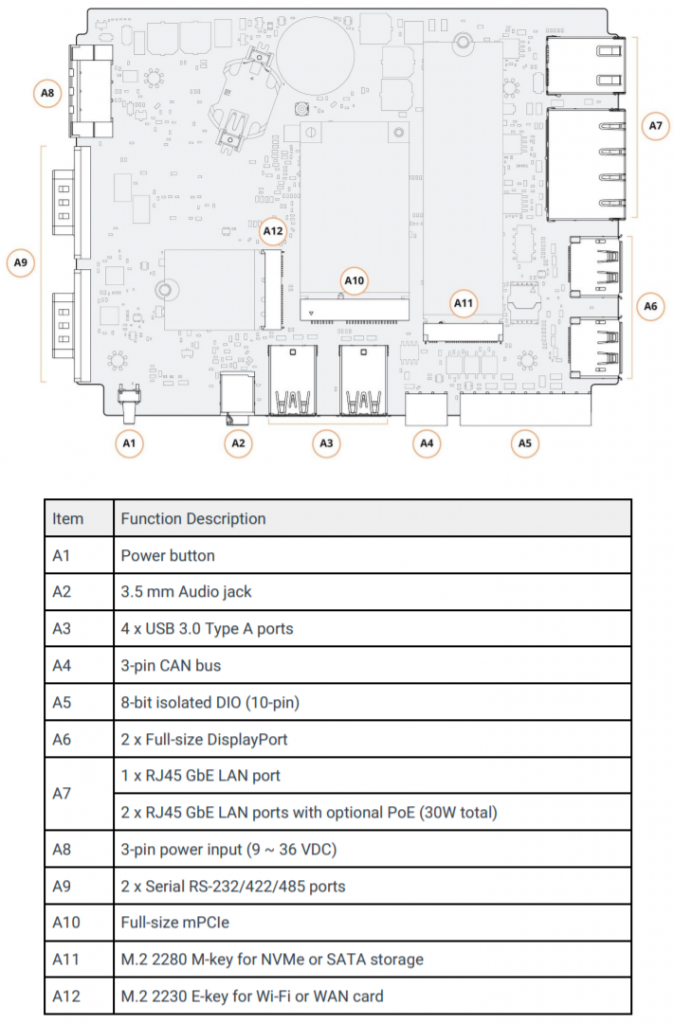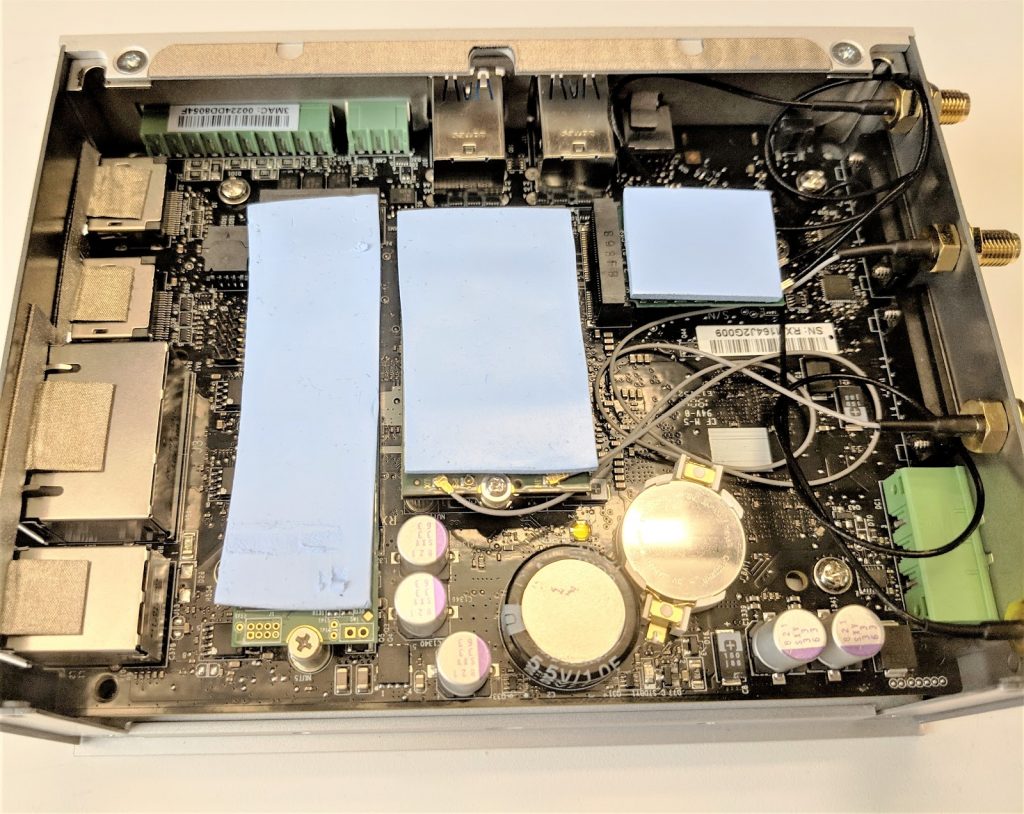 Apply thermal pads from the accessory kit to any hardware installed
Hinge the bottom cover back on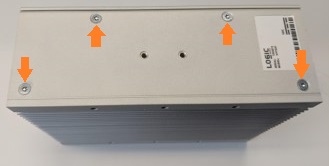 Reinstall the case screws
BIOS Images