This page has instructions for upgrading the 300 watt power supply in an MK150B-54 series computer to a 500 watt power supply.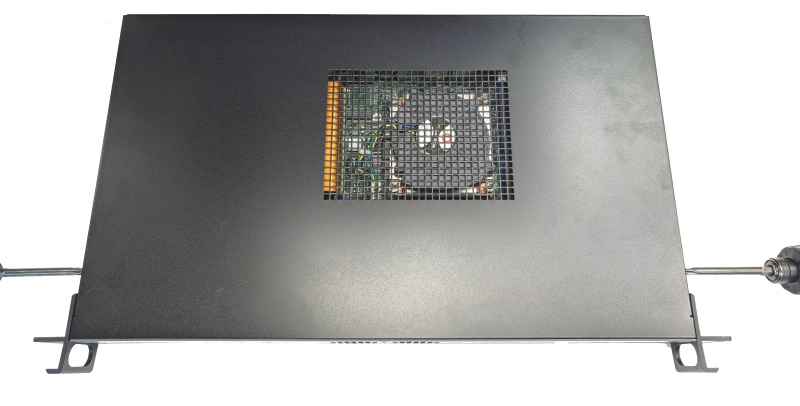 Begin by removing the two lid screws – one on each short side of the case.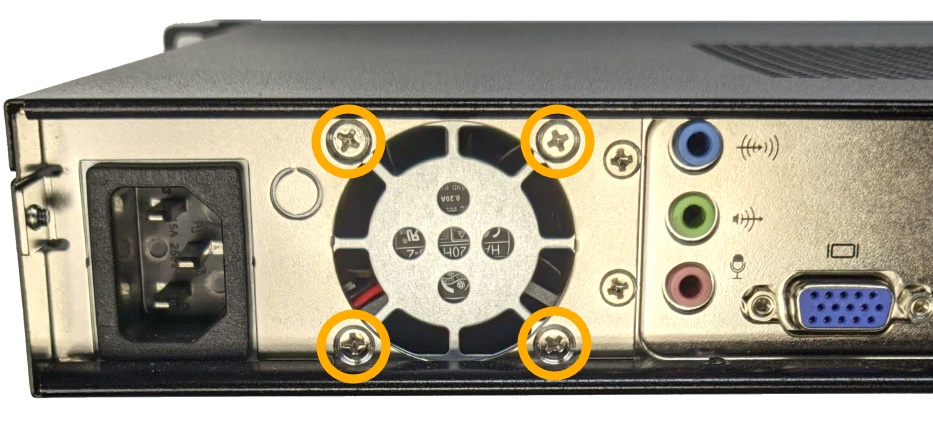 Remove 4x screws from the power supply. Discard the larger 2 screws from the left holes.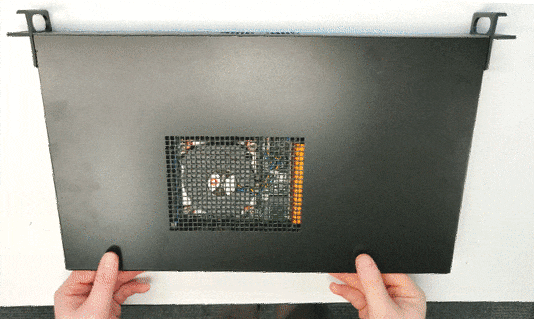 Pull the lid back 2″ and lift it up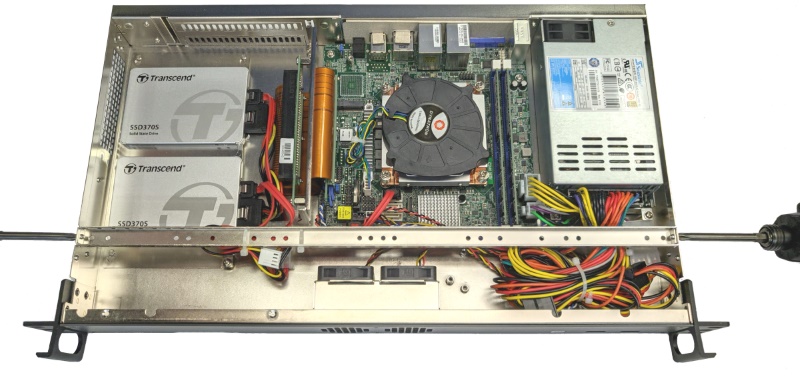 Remove 2 screws from the crossmember. Cut all zip ties along the crossmember.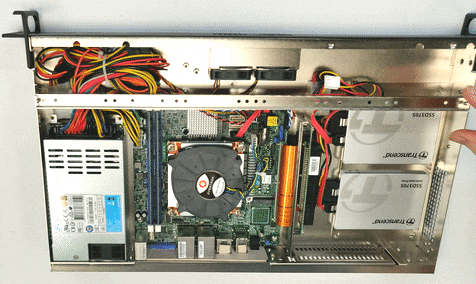 Remove 2 screws from the back of the power supply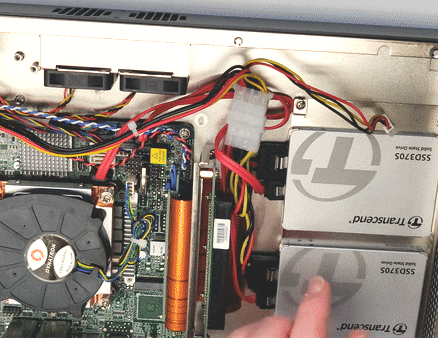 Unplug the Molex connector for the drives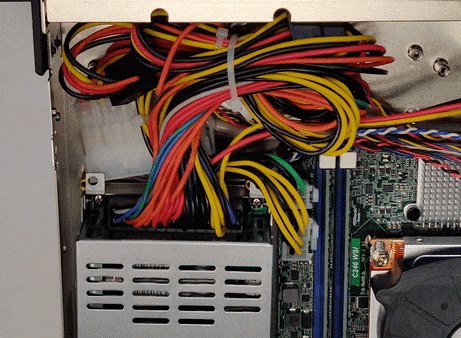 Squeeze the locking tabs and pull the power cables out.
Lift the power supply out of the case.
Watch out for any zip ties that may still be holding it. Cut them if needed.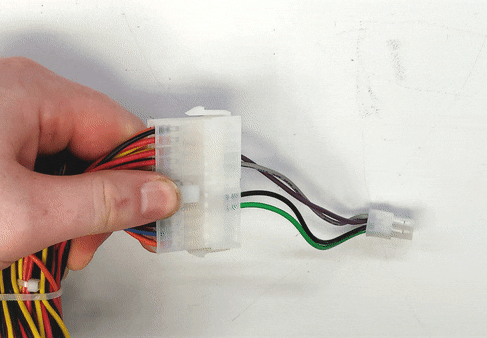 Remove and save the 24pin to 4pin adapter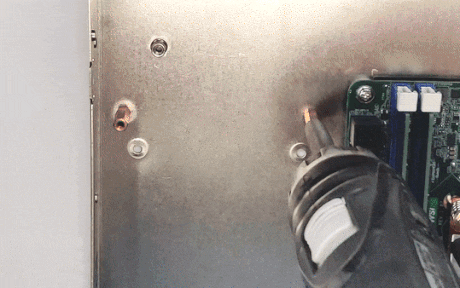 Leave the system sitting on a flat surface for this next step.
Remove the 5mm standoffs from where the power supply was screwed in.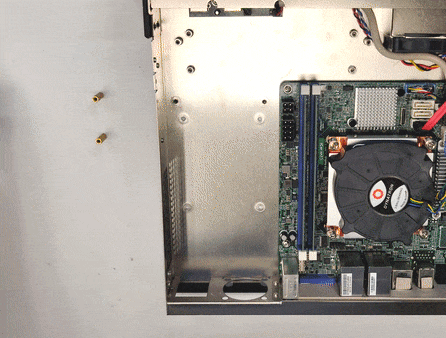 Keeping the system sitting flat on a surface, drop in the new power supply.
Re-install the standoffs in the back. They will hold the power supply in place.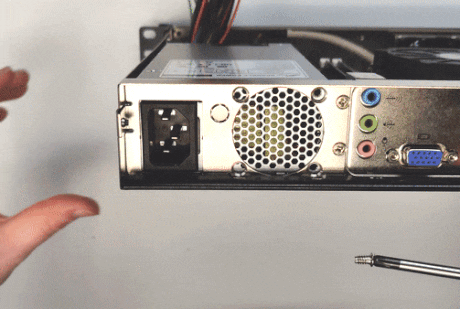 Install the 2 coarse thread screws into the back of the power supply.
Use the smaller 2 of the 4 you removed earlier.
Watch the 2 clips below for final cabling and assembly.