Manuals and Documents
AC101 Spec Sheet & Dimensional Drawings
Drivers
---
Frequently Asked Questions
What is BMC, and what is it for?
General information about the BMC, or Baseboard Management Controller, are discussed on our blog post here.
---
Opening the AC101
Front panel access & Serial label

Unlock the front panel using the included keys in the accessory box
The front panel can now be removed. Pull from the left side (the side with the lock) first.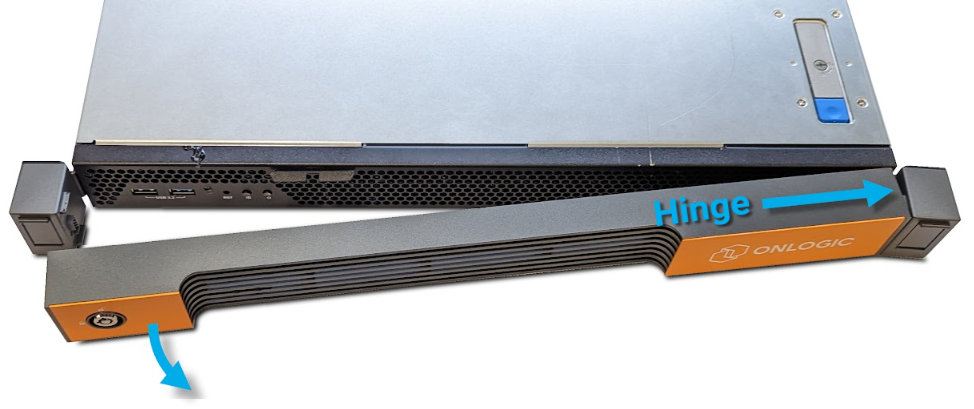 You now have access to the power button, USB ports, and serial label tag. Pull the tab for easy access to your unit's serial number and BMC MAC information. A second label can be found on the bottom of the unit as well.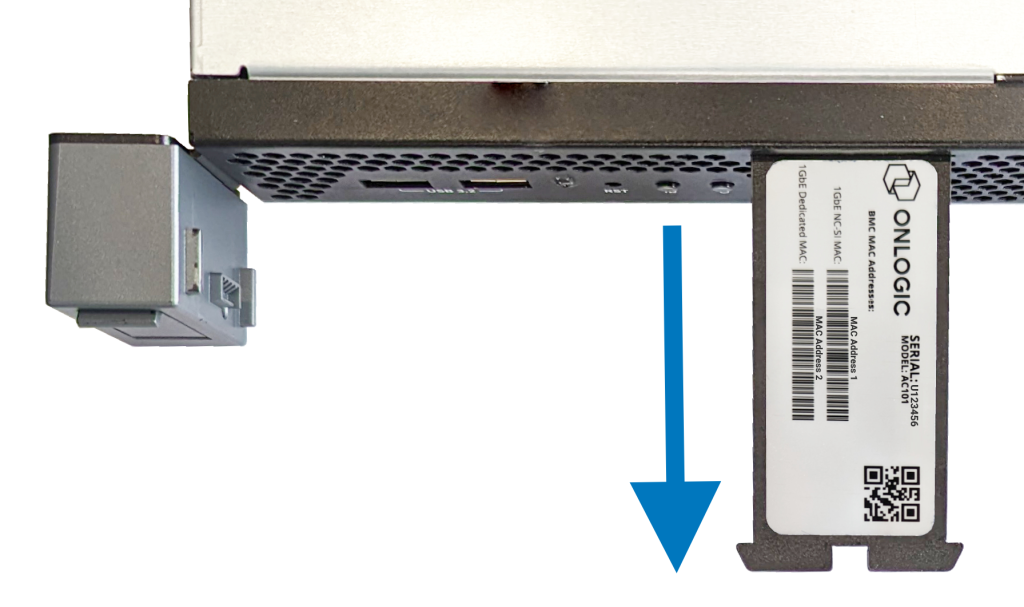 ---
Opening the System
The AC101 can be opened by the user. This does not void the warranty, however, any damage caused by doing so will not be covered.
Make sure the system is disconnected from power, monitor, and all peripheral connections before proceeding.
Loosen the black retaining screw on the back of the system.

Unlock the lid latch and press the blue button to release it. Pull back on the latch arm to loosen the lid.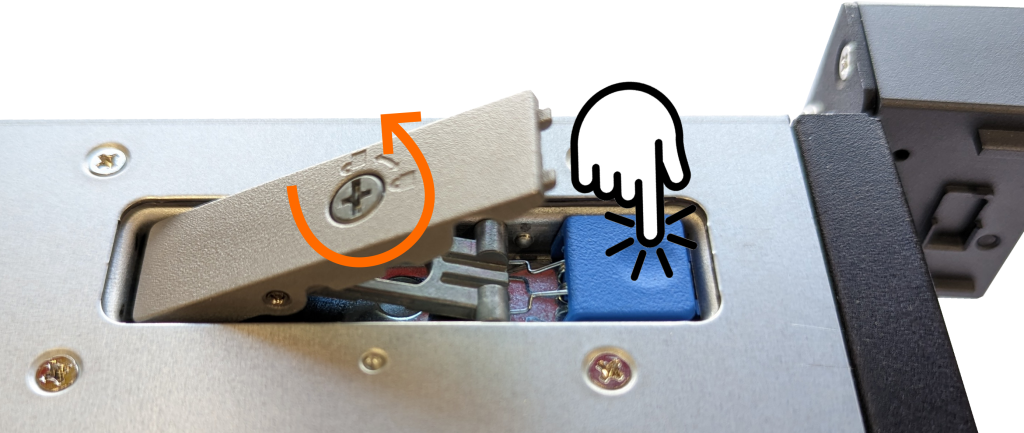 The lid can now be removed. The internals of the system can be accessed for maintenance and troubleshooting.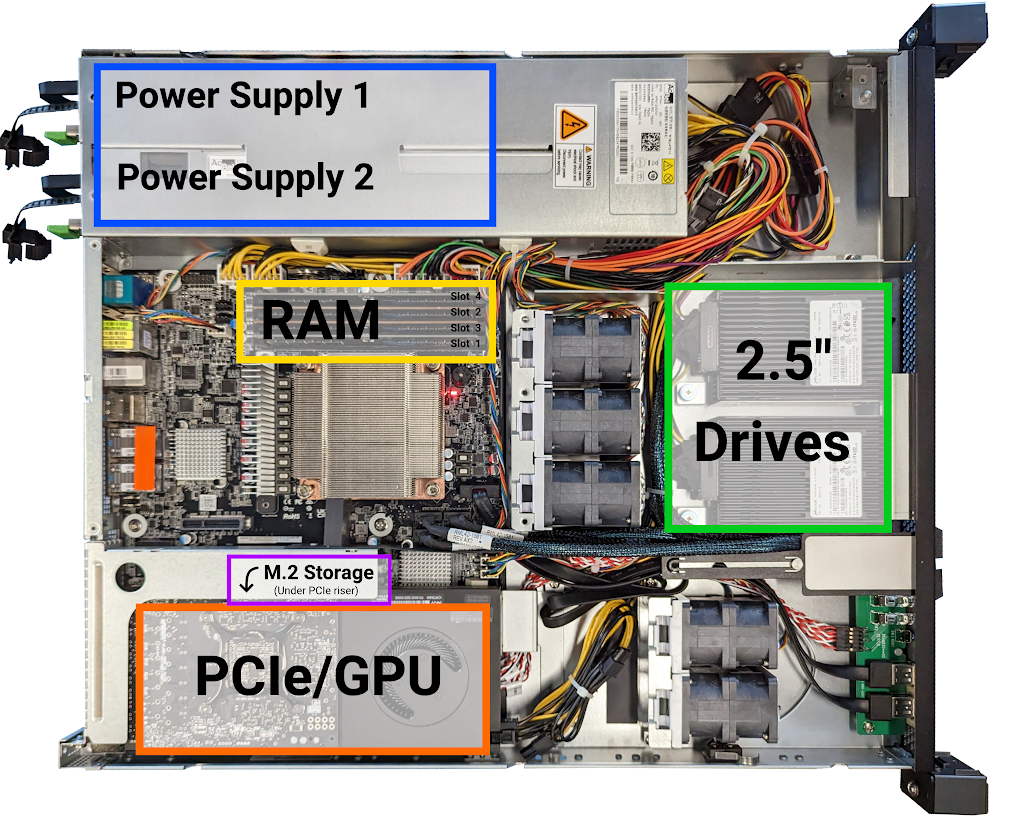 Adding/Removing PCIe card
Additional motherboard ports and troubleshooting may require access under the PCIe card (if installed). Follow these steps to safely remove the PCIe card and support bracket.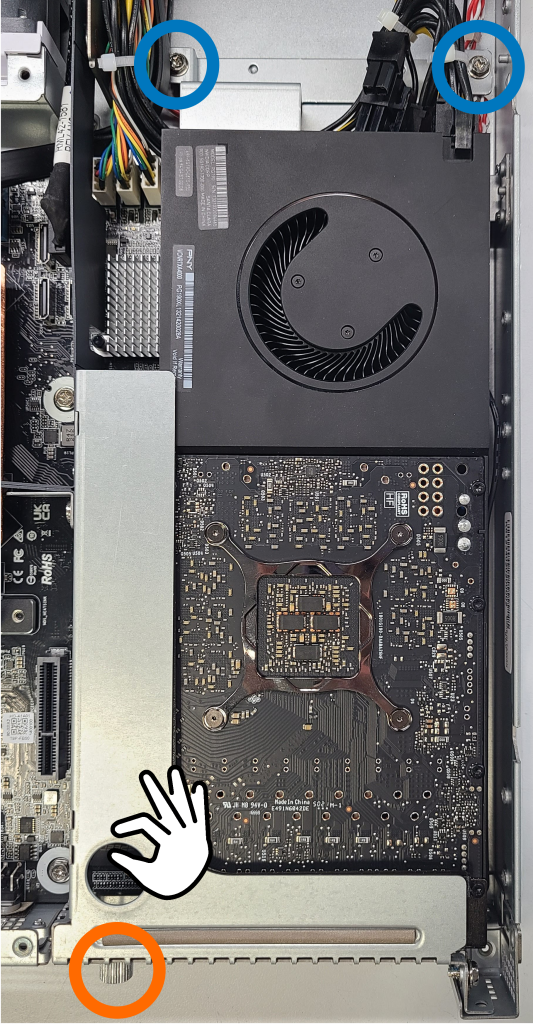 Remove the retention screw on the back of the system (circled in Orange).

If you have a longer PCIe card, such as some GPUs, it may have an extra supporting bracket. Remove the x2 screws located near the back of the PCIe card (circled in Blue).
Remove the PCIe card by lifting straight up. Be careful of any cables running around the support bracket or connected to the card. You can pull up using the hole in the metal bracket.
Clear the CMOS
If the system fails to power on or is unresponsive, clearing the CMOS may help. It will also restore the BIOS to factory defaults.
Disconnect the system from all cables/connection (i.e. power, video, etc.) Follow the Opening the System instructions above to gain access to the motherboard. If a PCIe card is installed, you may need to remove it. Follow the Adding/Removing PCIe card instructions above, if needed.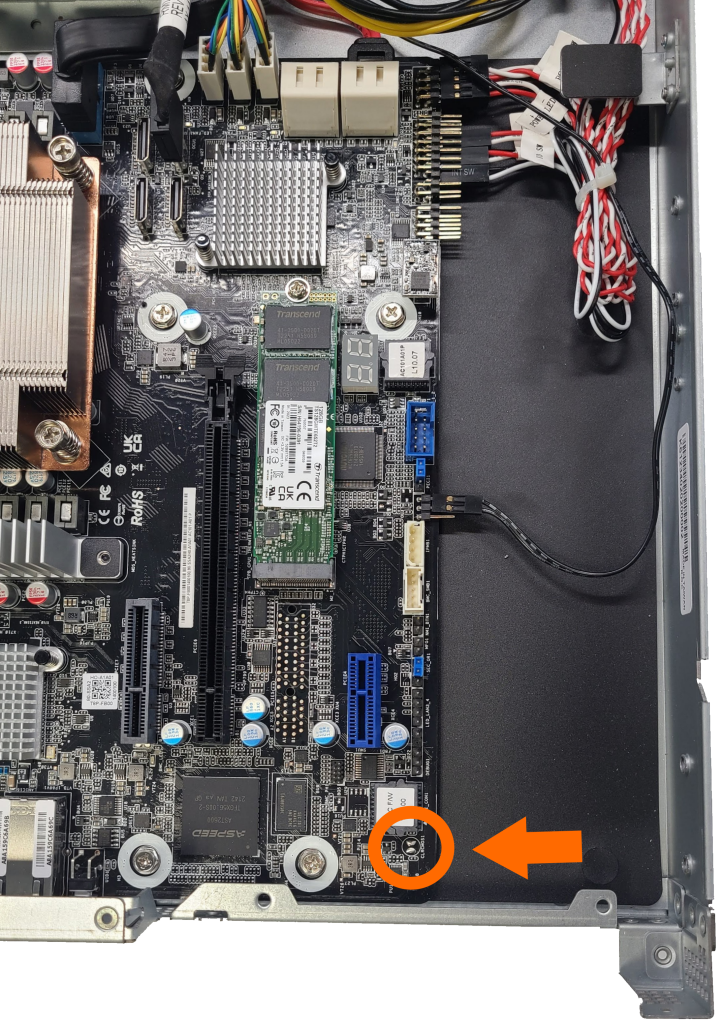 Locate the CMOS pads indicated by the orange circle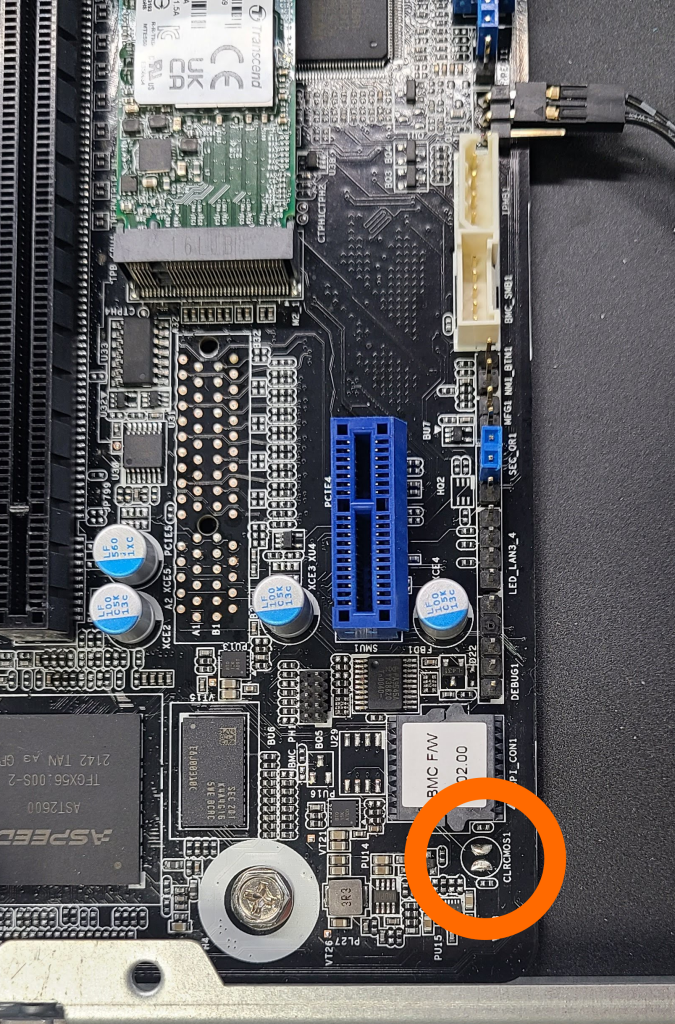 Once you've located the CLRCMOS1 pads, use a screwdriver or other conductive tool to short the pads together for at least 30 seconds.
After at least 30 seconds, the CMOS has been cleared. Reassemble the system and power it back up. The unit may restart several times while the motherboard reinitializes.