Documentation Index
Select a model of ML210 from the contents pane on the right to view the technical resources. The model number can be found on the bottom of the unit.
Opening the case
The ML210 can be opened by the user. This does not void the warranty, however, any damage caused by doing so will not be covered.
Ensure your body is discharged of any static electricity by touching a grounded metal surface.
Remove the 6x phillips screws on the outside of the case.
If your unit has COM ports, remove the standoffs for those as well.
The backplate will then be loose and can be removed.

Note the ridge between the lid and the heat block on the processor

Insert a flathead screwdriver into the ridge and pry them apart using a twisting motion.

Tilt the lid to a 45 degree angle and pull it loose from the rest of the case.
You now have full access to the internals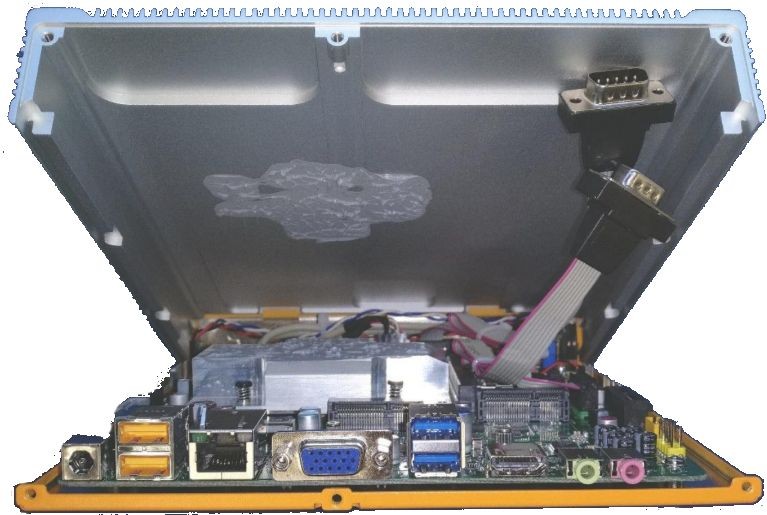 ---
ML210G-10 / TM200
Mitac PD10B motherboard
Drivers
https://drive.google.com/open?id=1eRuRkf04GJgetcXScZrmqeE3NRmvD5uW
Motherboard Manual
https://drive.google.com/open?id=1WBrh4LQuMyYY_Tr93q21alaeRNu6rNt0
Enable Auto Power On
● Power on the unit and press the Del key repeatedly to access the BIOS
● Once in the BIOS, navigate to the Chipset tab
● Arrow down to the "Restore AC Power Loss" option
● Enable it
● Save & Exit
● Auto power on is now enabled
Clear the CMOS
Disconnect the system from all wire connections (power, ethernet, video, etc), then: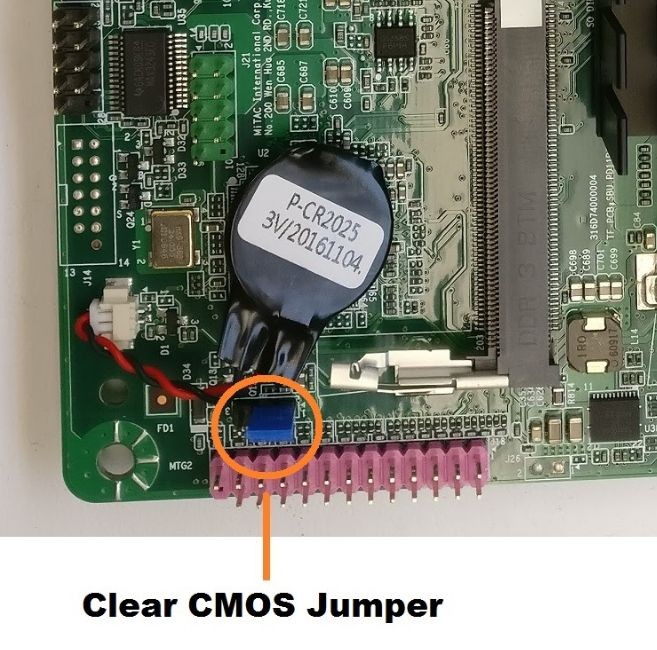 ● Locate the clear CMOS jumper next to the purple header
● Move the jumper over by 1 pin
● Wait 30 seconds
● Restore the jumper to the original position
● The CMOS is now clear. Reassemble the unit and power on.
● It may reboot several times to reconfigure itself.
---
ML210G-12
ASRock IMB-155 motherboard
Drivers
https://drive.google.com/open?id=1QwP5iTUc2SwTKVPQyKKvrXJFgGtmXfNy
Motherboard Manual
https://drive.google.com/open?id=1TtHgHIty4b3MH6nvSg-l89T9jYTJz1xO
Enable Auto Power On
Disconnect the system from all wire connections (power, ethernet, video, etc), then: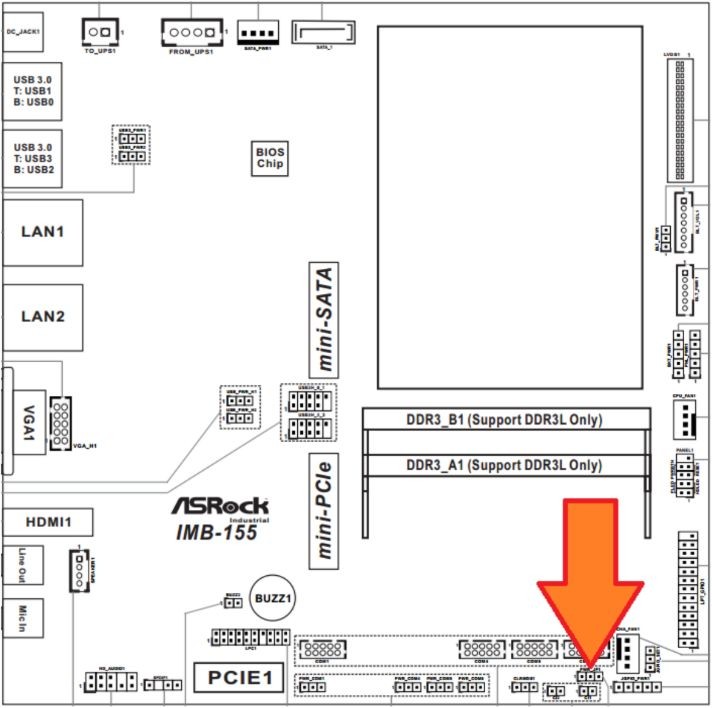 ● Locate the PWR_JP1 jumper indicated by the orange
arrow and red circle


Move PWR_JP1 over by 1 pin
The unit is now configured for auto power on
Clear the CMOS
Disconnect the system from all wire connections (power, ethernet, video, etc), then: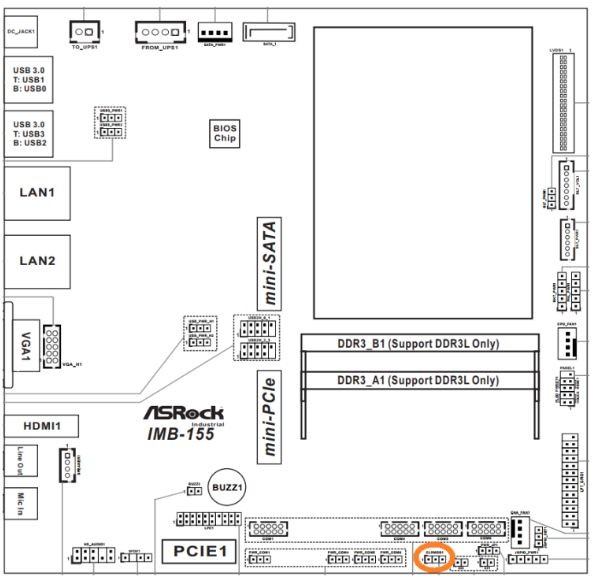 ● Locate the clear CMOS jumper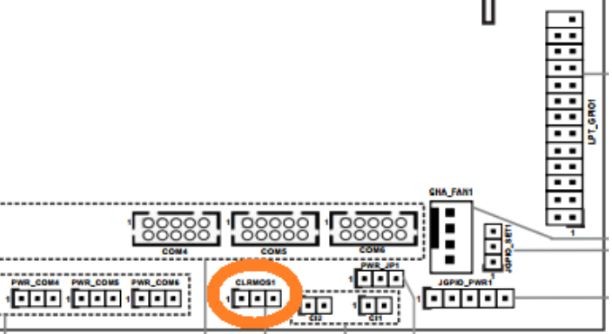 Move the jumper over by 1 pin
Wait 30 seconds
Restore the jumper to its original position
The CMOS is now clear
---
ML210G-50
ASRock IMB-186-4300U motherboard
Drivers
https://drive.google.com/open?id=1RJPoD0gRRcAV-xkuIT6r_qmpW1V_BBh7
Motherboard Manual
https://drive.google.com/open?id=1xuo3h04jCT-49kdsB9PA31hZAZ67K2SI
Enable Auto Power On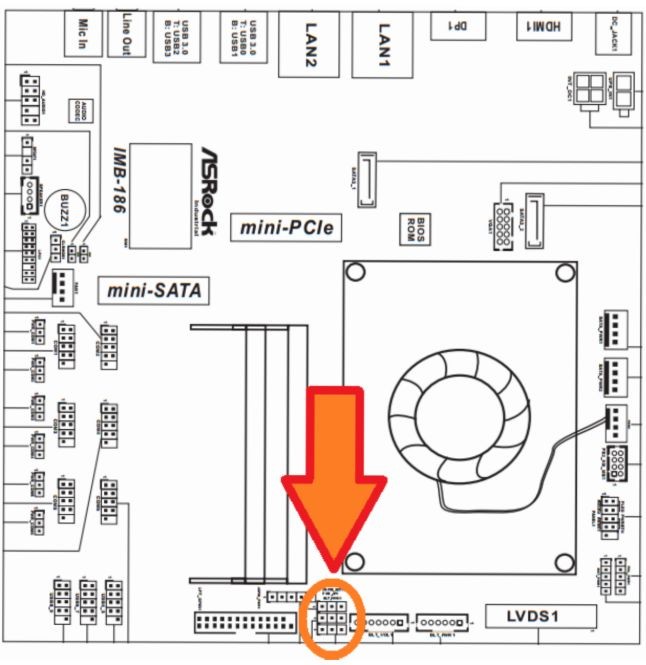 ● Locate the PWR_JP1 jumper indicated by the
orange arrows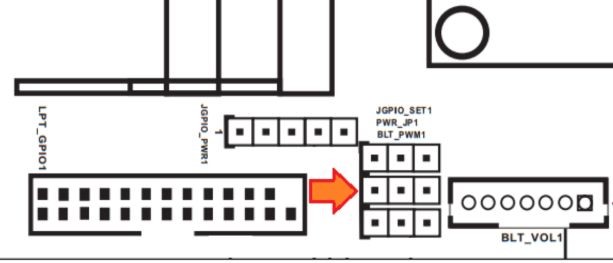 ● Move PWR_JP1 over by 1 pin
● The unit is now configured for auto power on
Clear the CMOS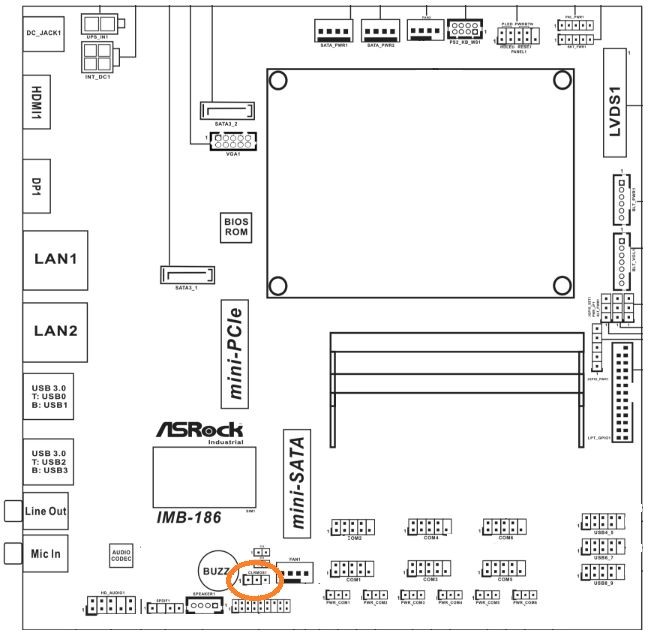 Locate the clear CMOS jumper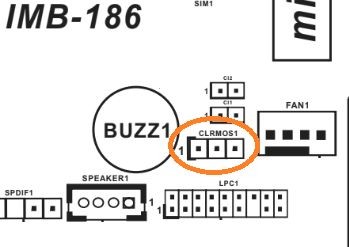 ● Move the jumper over by 1 pin
● Wait 30 seconds
● Restore the jumper to its original position
● The CMOS is now clear
---