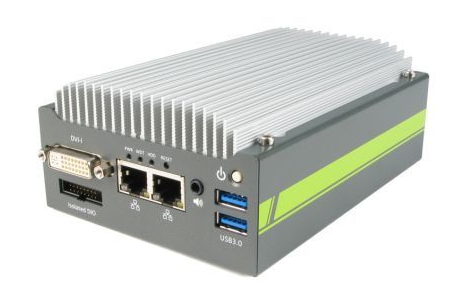 POC-200 Drivers and Manual
POC-200 Motherboard Manual
https://drive.google.com/file/d/1kM7QWXBpIBUIMY1t1JT6Mq7rrBHeRZYc/view
POC-200 Drivers
https://drive.google.com/drive/folders/1hPF6L2nVz_Hkrx1VD8-RovlMjkfItY8Q
How to Enable Auto Power On
The POC-200 can be configured to turn on automatically. This is useful for power outage recovery or if the unit is mounted in a hard to reach location. You can enable Auto Power On by following the steps listed below:
Power on the system and immediately press the F2 key a few times to access the BIOS.
Navigate over to the Power tab.
Change the option [Power On after Power Failure] to [S0 – Power on].
Navigate to the Exit tab and choose "Save Changes and Reset"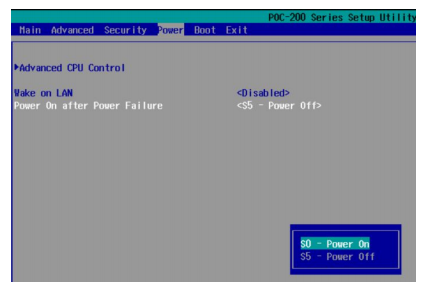 POC-200 Hardware Troubleshooting
Opening the POC-200 does not void the manufacturer's warranty. However, some precautions are necessary to avoid damaging the unit:
Perform this disassembly in an area free of static discharge
Before beginning, touch a grounded metal surface to discharge your body of static electricity
Opening the POC-200 Case
Unscrew 4x hex bolts on the top of the heatsink.
Unscrew 1x hex bolt from the side.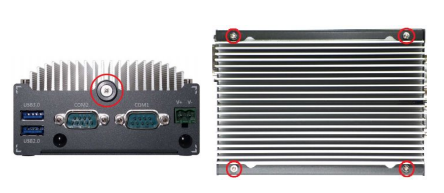 Unscrew four M3 F-head screws on the bottom side.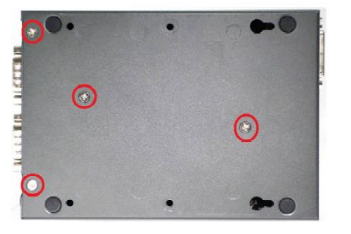 Slide the bottom cover off.

Pull the HDD out of its slot and remove the tray.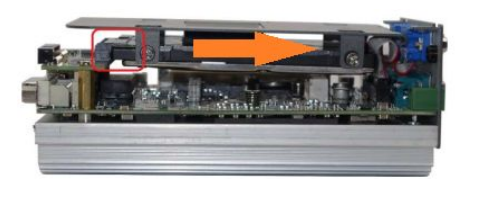 How to Clear CMOS
Remove the RAM by pressing outward on the two metal clips.
The module will pop up to a 45 degree angle and can be removed straight out of slot.

Locate the CMOS battery.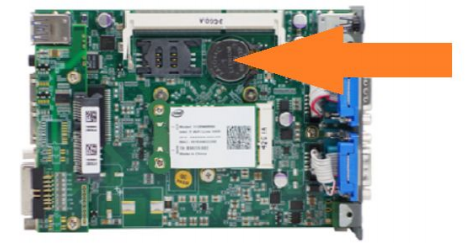 4. Remove the CMOS battery from the holder.
5. Wait 5 minutes.
6. Reinstall the battery. The CMOS is now clear.
7. Follow the instructions in reverse order to reassemble the unit.