Use these instructions to help assemble the PA-480W-DIN power supply for use.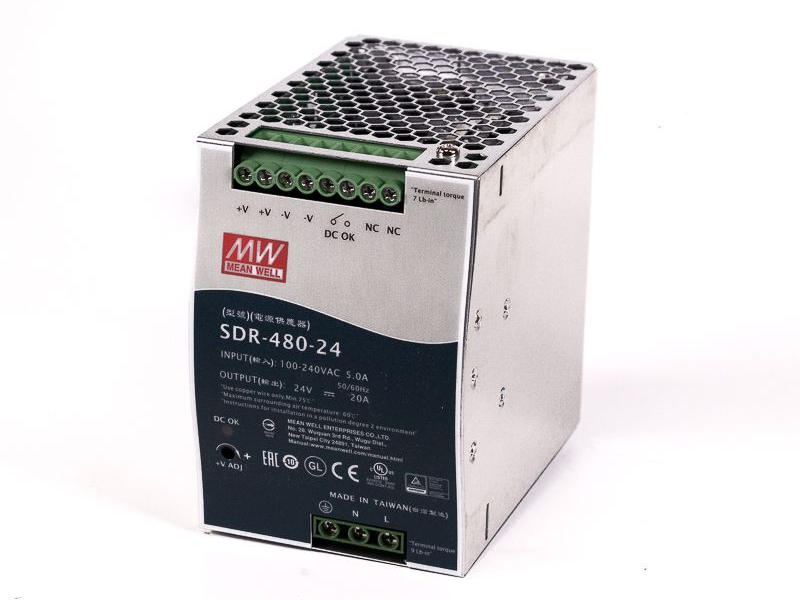 ---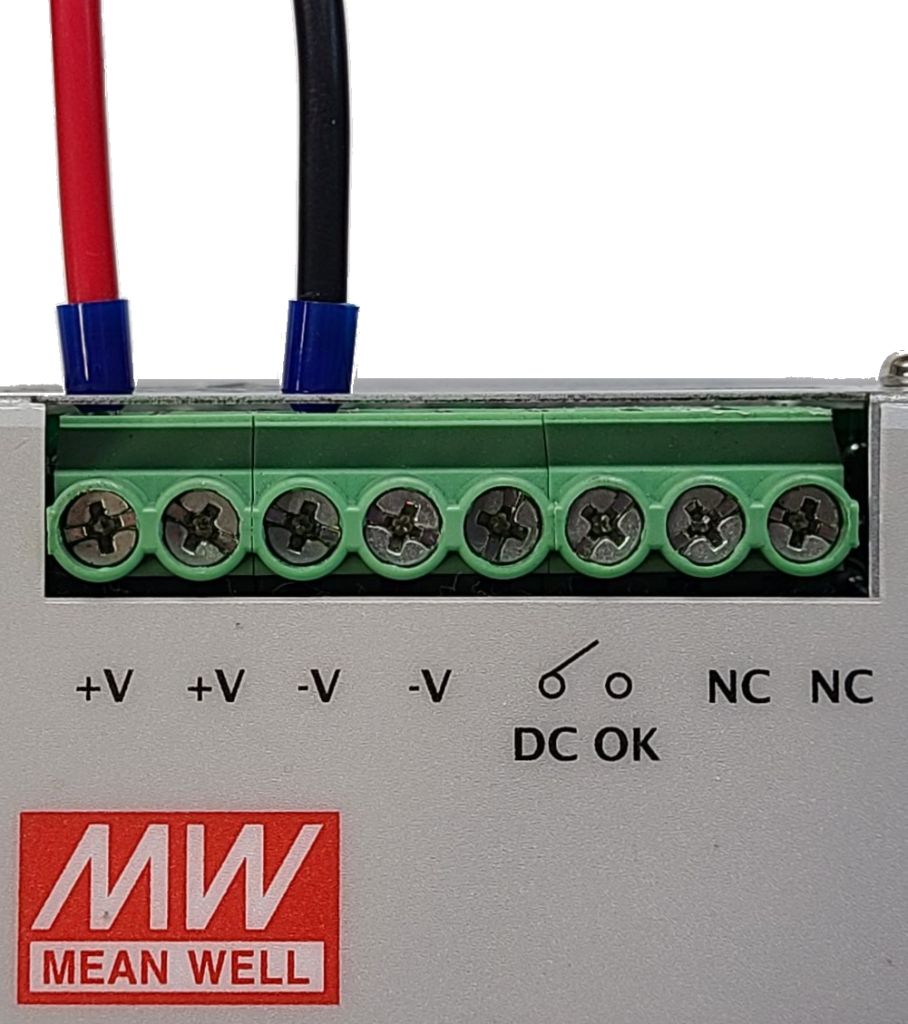 Connect wires to the +V and -V terminals. Make sure the terminal screws are hand-tight.
---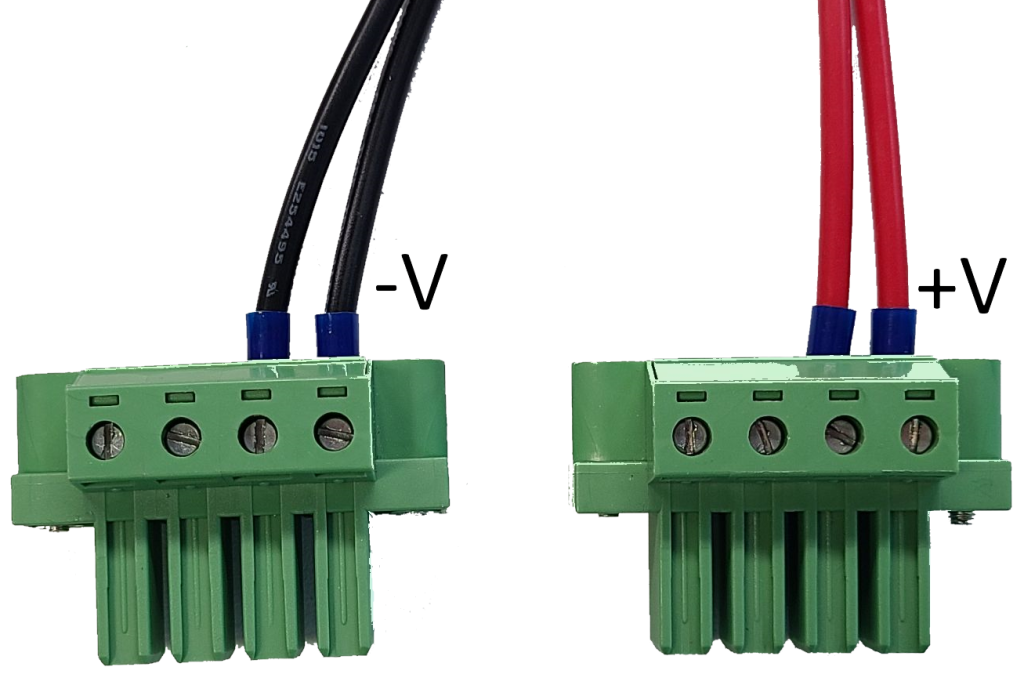 Connect the terminal block connectors to match your computer. Check the back of the system to the exact pinout.

The system's manual can also be referenced for the proper wire pinout.
*Note: Incorrect system wiring may cause damage to the system
---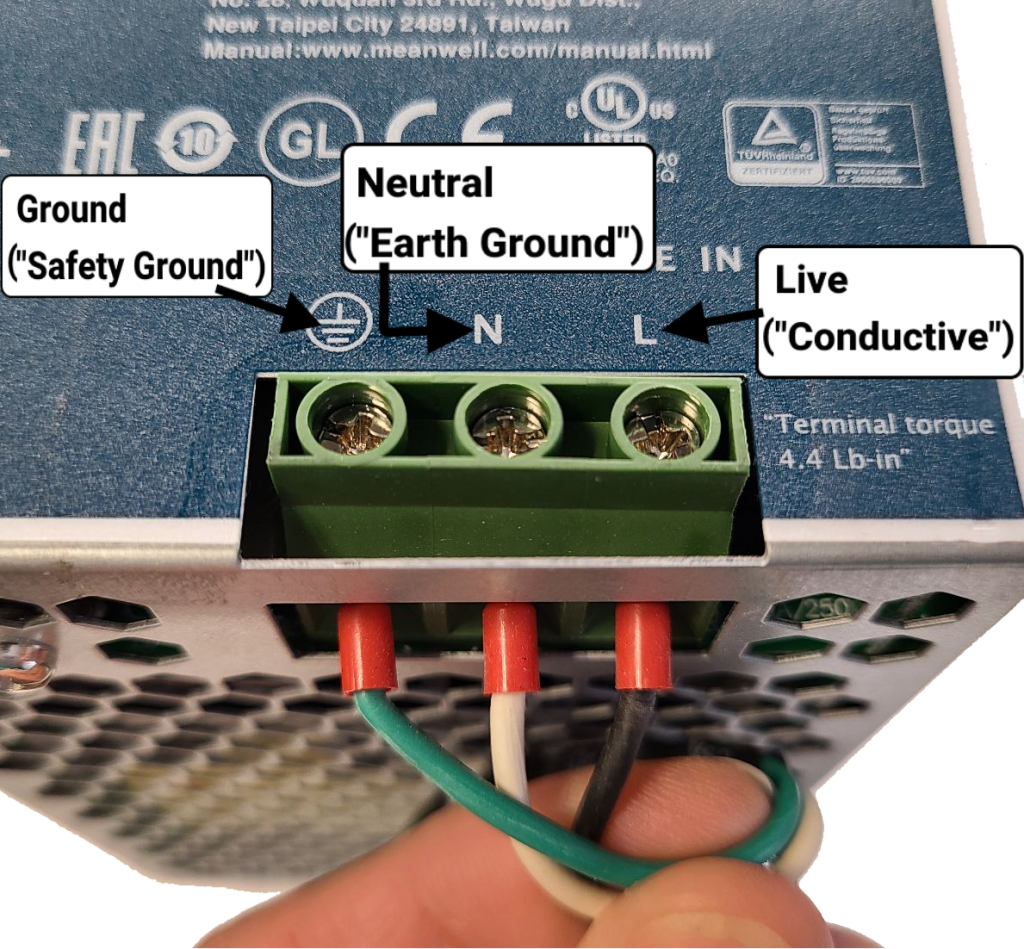 Connect your AC cable (such as the PWRNSFL-6)
Doublecheck all connections, to make sure they are correct
The power supply is now ready for use