Drivers and Manuals
Enabling Auto Power On
The auto power on feature will turn the POC-500 system back on after a power loss. This can be useful for automatic recovery after a power outage, or applications where the system's power button is not easily accessible.
Power on the unit and immediately press the F2 key a few times to access the BIOS.
Navigate to the Power tab.
Change the "Power On after Power Failure" option to "S0-Power On"
Navigate to the Exit tab.
Save Changes and Exit.
The unit will now automatically power on when power is connected.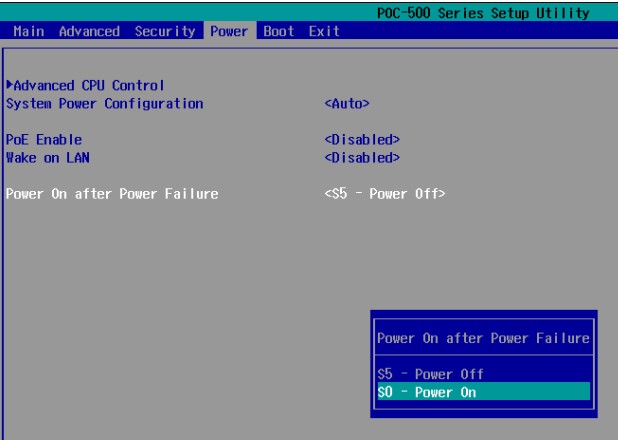 Disassembly and clearing the CMOS
If the system fails to power on or is otherwise unresponsive, clearing the CMOS may help. It will also restore the BIOS to factory defaults.
If equipped with an external fan, remove the screws shown.
Unplug the fan connector and set the fan aside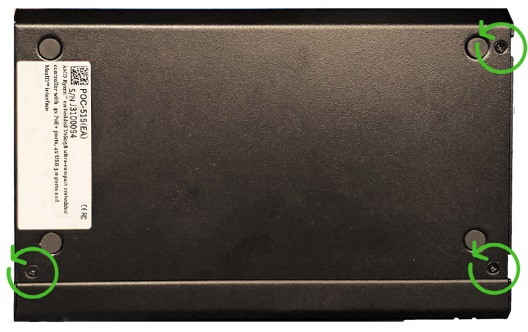 Remove the screws shown
Slide the bottom plate off.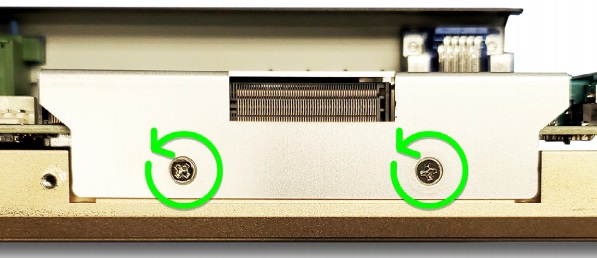 Remove the two screws in the RAM headspreader.
Pull the heatspreader off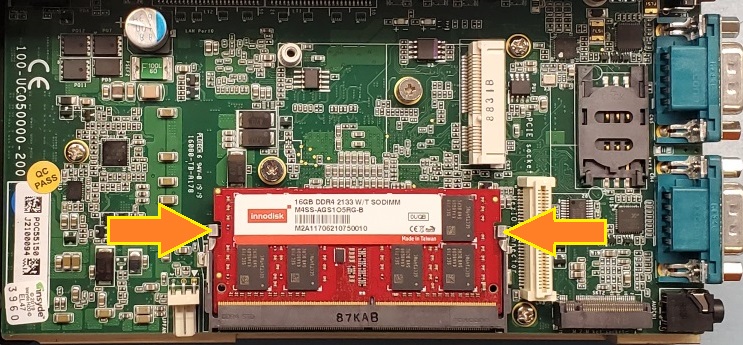 Remove the RAM by gently pressing the two metal clips outward away from the RAM.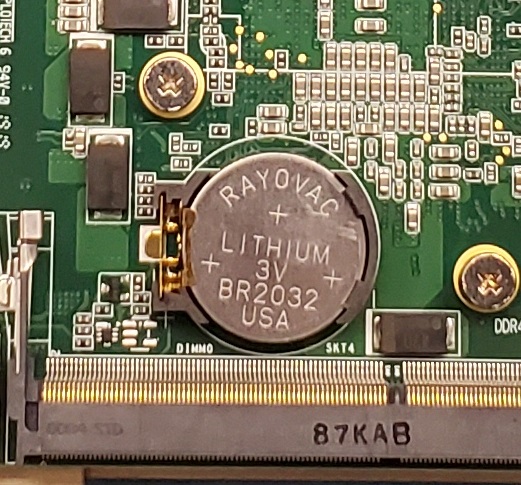 Remove the coin cell battery.
Leave the battery out of the system for 5 minutes and then reinstall it.
The CMOS has now been cleared. The system may reboot several times to reconfigure itself. Be patient when powering it back on.